The Ford Mustang is a car produced by the Ford Motor Company. Originally, the design of the Ford Mustang was based on the Ford Falcon compact vehicle.
The very first Ford Mustang intended for production was released in the year 1964 and presented to the public in April of that year at the New York World's Fair and on television.
The Ford Mustang would go on to become one of the most successful vehicles in the history of automobiles. In its first eighteen months on the market, over a million Ford Mustangs were sold. The Ford Mustang continues to be manufactured and sold to this day.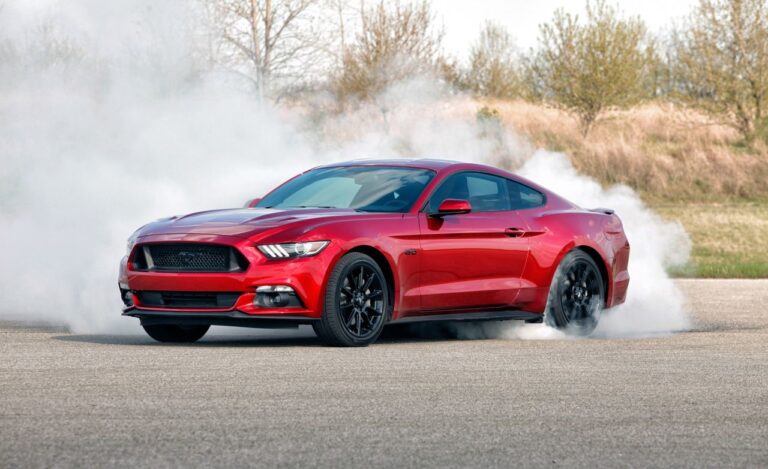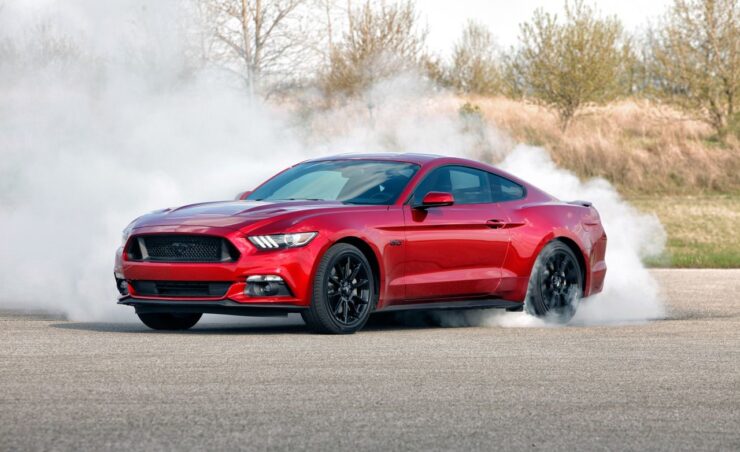 The Ford Mustang is the brainwork of product manager Donald N. Frey. It was championed by Ford general manager Lee Iacocca. The original Ford Mustang was a mid Configuration two seater. Later, the car would be remodeled into a four-seat version by David Ash and John Oros in the Lincoln-Mercury studios of Ford.
In order to cut down on the cost of development, the Ford Mustang was heavily based on simple components that have now come to be standard in the automotive industry. A lot of the parts of the vehicle were derived from the Ford Falcon and the Ford Fairlane vehicles.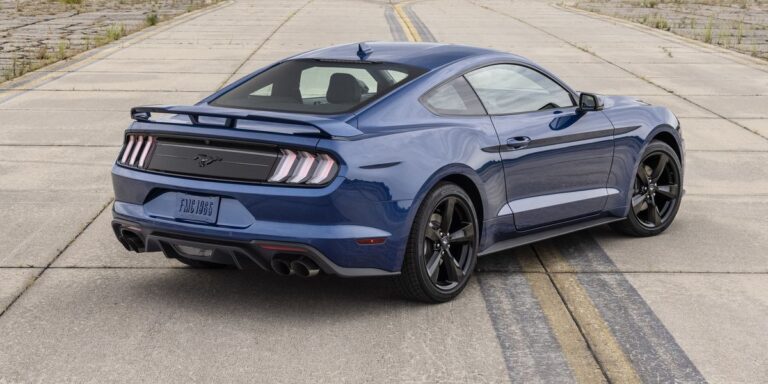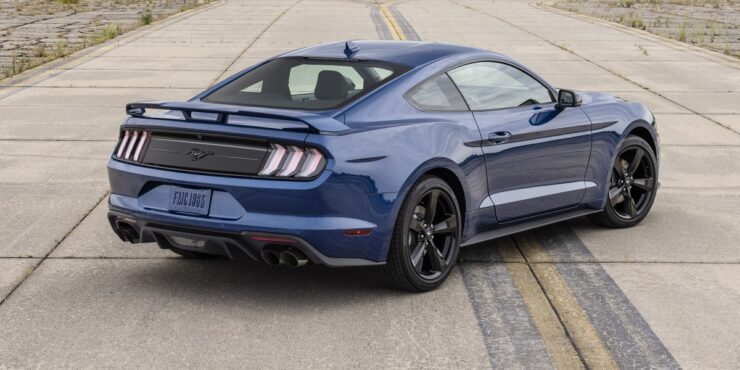 Ford Mustang Car Specifications
| | |
| --- | --- |
| Model: | Ford Mustang |
| Year: | 2005 |
| Category: | Cabriolets/sport cars |
| | |
| --- | --- |
| Configuration size: | 4009 ccm (244.63 cubic inches) |
| Fuel type: | Gasoline |
| Fuel mixed driving: | 11.2 litres/100 km (21.00 miles per gallon) |
| Seats: | 4 |
| Drive: | Rear wheels |
| Transmission: | 4-speed automatic or 5-speed manual |
| Airbags: | 6 |
| | |
| --- | --- |
| Configuration location: | Front, longitudinal |
| Displacement: | 4009 ccm (244.63 cubic inches) |
| Configuration type: | V6 |
| Max power: | 212.90 PS (157 kW or 210 HP) at 5250 Rev. per min. |
| Max torque: | 334.93 Nm (34.2 kgf-m or 247.0 ft.lbs) at 3500 Rev. per min. |
| Compression: | 11.0:1 |
| Bore x stroke: | 100.5 x 84.4 mm (4.0 x 3.3 inches) |
| Fuel system: | Injection |
| Valves per cylinder: | 2 |
| Lubrication system: | Wet sump |
| Cooling system: | Liquid |
| Gearbox: | 4-speed automatic or 5-speed manual |
Video of Ford Mustang