Ford vehicles are so popular all around the world, and this is because they are known for their reliability, power, and high performance. However, there is always a space to bring Ford's performance to the next level and make it even more powerful. Aftermarket parts offer an excellent solution if you decide on this step. They are literally a game-changer. Upgrading your vehicle with high-quality aftermarket components can enhance horsepower, improve handling, and provide a thrilling and more enjoyable driving experience.
You can upgrade the air intake system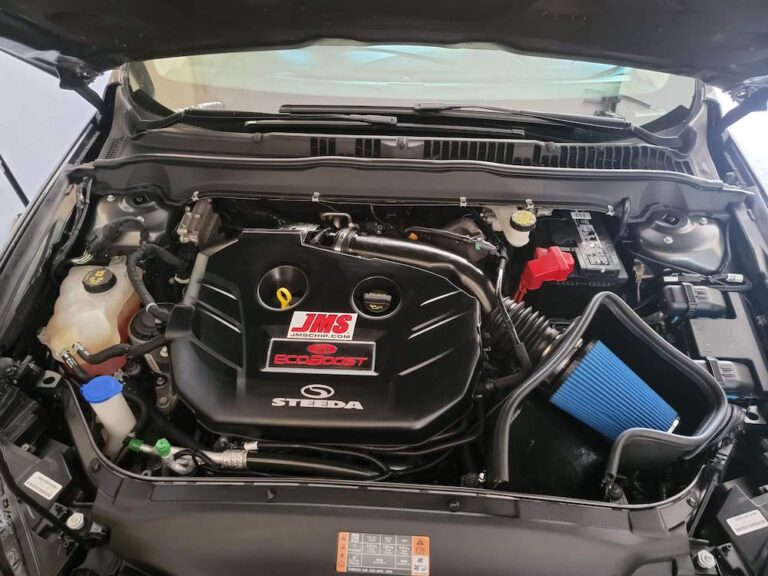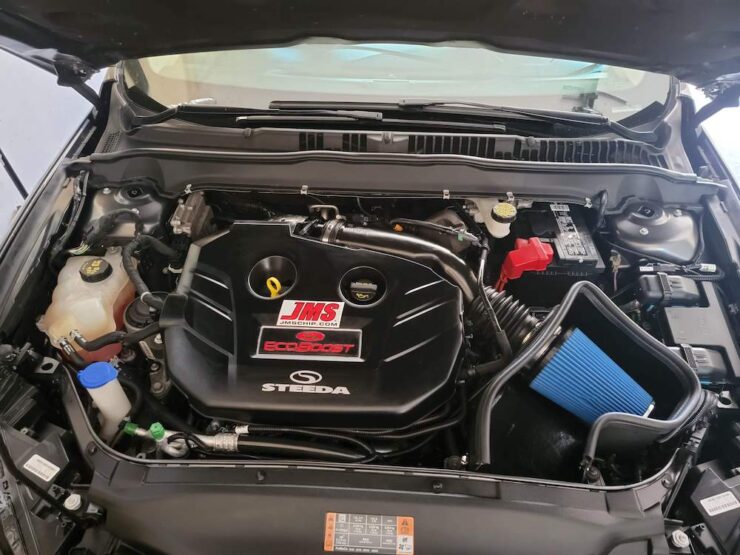 If you are looking for where you should start when you want to improve the performance of your Ford, you may think about upgrading your air intake system. This is considered as one of the most effective ways to promote Ford. You should understand that the air intake system plays a crucial role in providing clean air to the engine that will be oxygen-rich. The only thing you need to do is to replace the stock air filter and intake with some air intake system that comes with high-performances, such as a cold air intake. With this, you will increase the flow of air to the engine instantly, and as an outcome, you will improve the horsepower and the overall throttle response of the car. This type of aftermarket system is specially created to maximize airflow and, at the same time to provide superior filtration. Additionally, all harmful contaminants will be kept out of Ford's engine. This and many other Ford performance parts you can find when you visit this site. There is literally everything that you can possibly need in one place.
Installing a performance chip or tuner can be a great option
For all those Ford lovers that want to unlock the full potential of their cars, we prepare the idea of installing a performance chip or tuner. Devices like this will allow you to optimize the vehicle's engine parameters, and as an outcome, you will increase the power and efficiency to a huge level. Modify the engine control unit – ECU and a performance chip or tuner will fine-tune fuel delivery, ignition timing, and many other key parameters. The customization of this kind will enable you to release the hidden performance potential of the car. Also, the driving features will be suitable to your preferences.
What do you think about enhancing the exhaust system?
Another great idea when it comes to aftermarket parts that can make a huge impact on Ford's performance is to focus on the car's exhaust system. If you decide to upgrade to a high-flow cat-back or even axle-back type of this system, you will be able to enhance the exhaust's overall flow. This will significantly reduce the backpressure and release additional horsepower. Make a step and replace the restrictive factory exhaust with some greater and much more efficient aftermarket exhaust. You will not believe how much you can improve the overall engine performance of your car, and at the same time, you will have a more aggressive engine note. It is worth mentioning that some aftermarket systems of this kind come with adjustable sound settings, which means that you will be able to customize the exhaust note in the way that suits you the most.
You can decide on upgrading the suspension system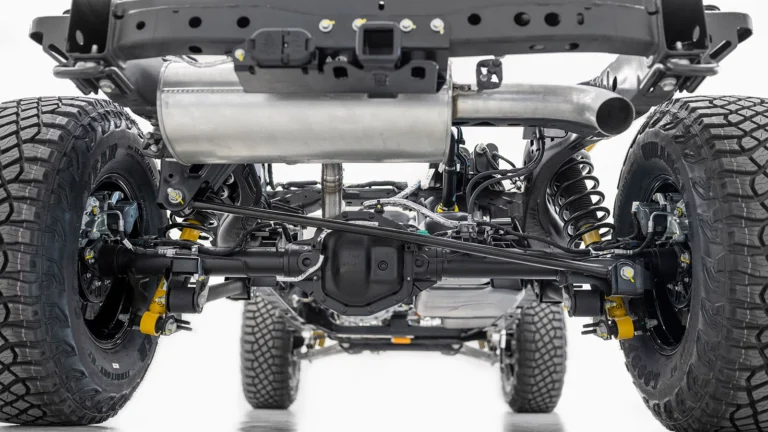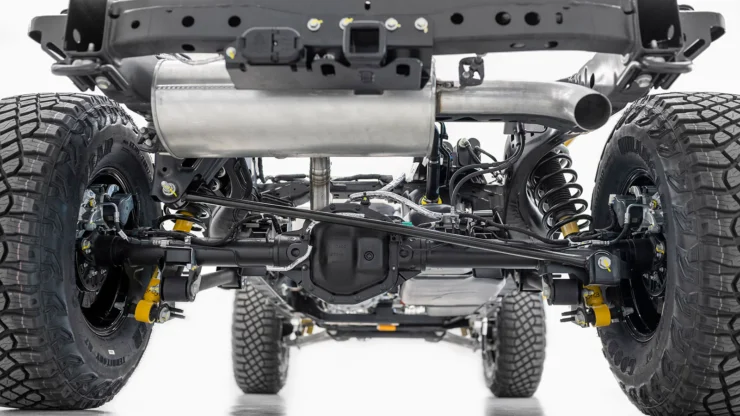 If you are looking to improve your Ford's handling and cornering abilities, upgrading the suspension system can be the perfect solution. Aftermarket components like performance shocks, struts, sway bars, and lowering springs can enhance stability, reduce body roll, and provide a more responsive driving experience. These suspension upgrades are particularly popular among Mustang enthusiasts that want to enjoy sharper handling and improved driving performance. You have the opportunity to transform your car dynamics and enjoy enhanced control and confidence on the road.
Many choose to boost brake performance
All those who want to enhance Ford's braking system should know that this is crucial not only for improved performance but also for increased safety. Upgrading to aftermarket brake pads, rotors, and calipers designed for high-performance driving can offer several advantages. First of all, these components are created to provide better heat dissipation, fade resistance, and overall braking performance. Brake upgrades are a worthy investment. This is because of the fact that with upgraded brakes, you can confidently embark on high-speed driving and ensure consistent stopping power under challenging conditions.
It is always a good idea to invest in the wheels and tires
The wheels and tires you choose can significantly impact both the performance and aesthetics of your Ford. Upgrading to a set of aftermarket wheels and performance tires can transform the look and handling capabilities of your vehicle. Lightweight wheels can reduce unsprung weight, and this will logically lead to better handling and acceleration. If you decide to pair them with high-performance tires optimized for grip and responsiveness, you will truly enhance your Ford's cornering capabilities and overall performance. You should also know that larger wheels with lower-profile tires can improve the vehicle's appearance. This is a great option for people that want to give to the car a sportier and more aggressive look.
Do not forget about optimizing fuel delivery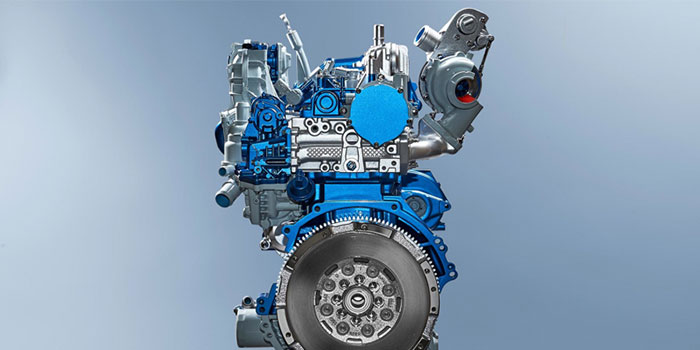 Upgrading the fuel delivery system can be beneficial for both naturally aspirated and forced induction Ford vehicles. Aftermarket fuel injectors, fuel pumps, and fuel pressure regulators can ensure the engine receives the right amount of fuel at all times, maximizing power output and efficiency. These upgrades are particularly valuable if you've made other modifications to your Ford that require increased fuel flow. As an outcome, you can enhance the performance of your car, throttle response, and overall drivability.
What about the idea of upgrading the ignition system?
You will not believe how much enhancing your Ford's ignition system can lead to improved combustion efficiency and power output. Upgrading to performance spark plugs, ignition coils, and ignition wires can provide a stronger, more consistent spark. This will ensure better fuel discharge. This upgrade is particularly beneficial for older Ford models or those that have a turbocharger or supercharger. Decide on optimizing the ignition system, and you can achieve smoother engine operation, quicker throttle response, and potentially gain some extra horsepower.