In the year 1992, Bentley introduced the Brooklands as a replacement vehicle for the Bentley Eight and Bentley Mulsanne. The car was meant to follow up from where the Bentley Arnage left off in the year 1998, and effectively became the Bentley flagship vehicle.
In the year 2007, Bentley revived the Brooklands name at the Geneva Auto Show when it unveiled a new two-door, four-seat coupe for production in the year 2008.
The Bentley Brooklands continues the traditional Bentley angular design scheme that has been seen on both Rolls Royce and Bentley vehicles since the 1980s.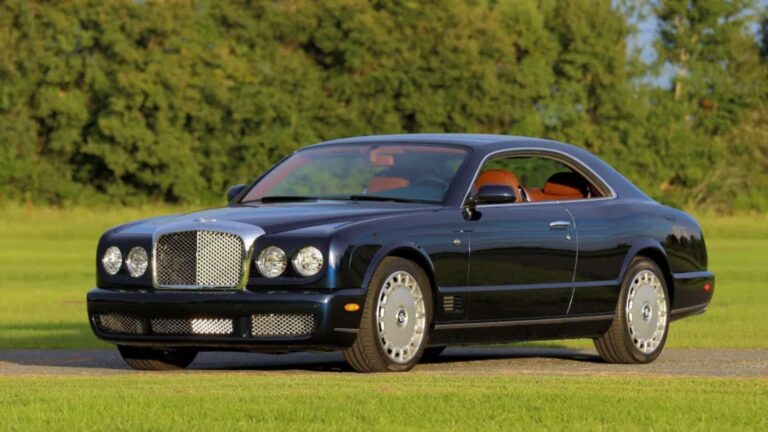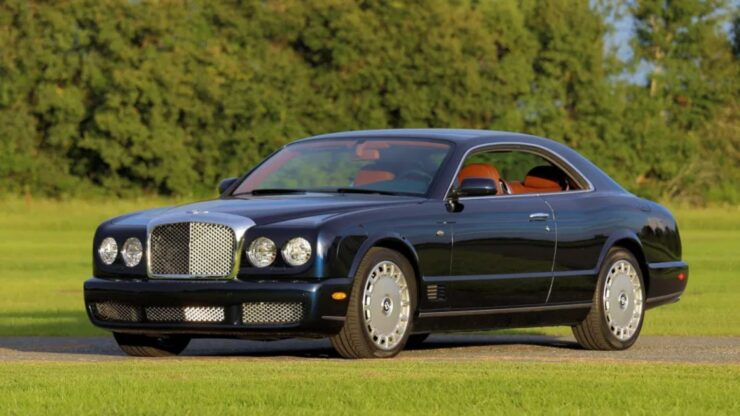 The outside of the car features the traditional Bentley waterfall grille in addition to dual headlights with wrap around parking lights.
The Brooklands from Bentley also features the famous Bentley / Rolls Royce descending boot lid as well as chrome B pillars that the manufacturer has become famous for.
The Bentley Brooklands Coupe, due out in the year 2008, will be made by hand. It employs traditional craftsmanship skills in leather hide and wood venera, as well as special coachbuilding techniques that Bentley has become renowned for over the years.
The car will be limited to 550 vehicles. Deliveries will begin in the first half of the year 2008.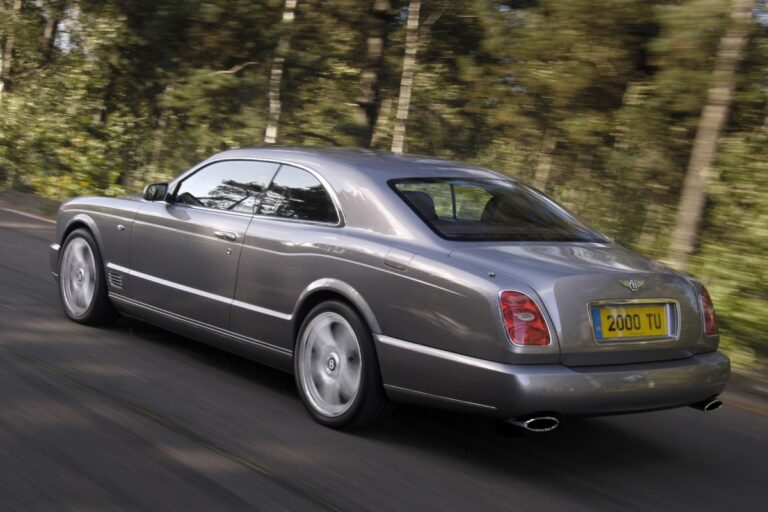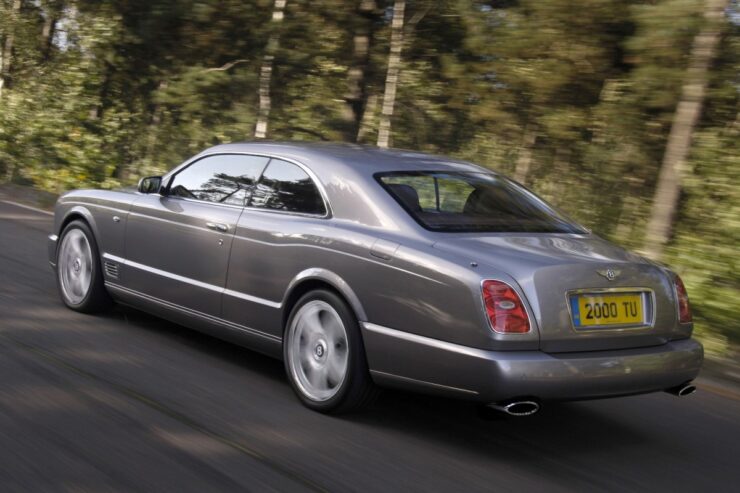 Bentley Brooklands Car Specifications
| | |
| --- | --- |
| Brand | Bentley |
| Model | Bentley Brooklands 2dr coupe |
| Edition | 6.75 V8 |
| Price (£) | 230,000 |
| NCAP Rating | No Rating |
| Alarm | standard |
| Driver Airbag | standard |
| Immobilizer | standard |
| Traction Control | TBA |
| Remote Locking | standard |
| Cruise Control | standard |
| Body Type | Coupe |
| Fuel Type | Unleaded |
| Max Power BHP/RPM | 530/4000 |
| Max Tourque lb ft/RPM | 774/3200 |
| 0 – 60 (mph) | 5 |
| Max Speed | 184 |
| Combined Mpg | 14.5 |
| Urban Mpg | 9.8 |
| Extra Urban Mpg | 20.1 |
| Insurance Group | 20 |
Video of Bentley Brooklands