Audi offers a high-performance sport version of their A4 in the form of the S4. The S4 name was initially used to designate a sports version of the Audi 100.
It was in the first half of the 1990s that Audi began to reconfigure its lineup. At this point, it introduced the Audi S4 as a high-performance version of its newly styled 100 sedans.
Despite the fact that it was based on the C4 platform and shared most of its attributes with the Audi 100, the Audi S4 was essentially a replacement vehicle for the 200 Turbo Quattro, which had been discontinued a year previously. This was the first automobile in the S4 lineup. It is often referred to as the UrS4, stemming from the German phrase Urspruenglich, meaning "original."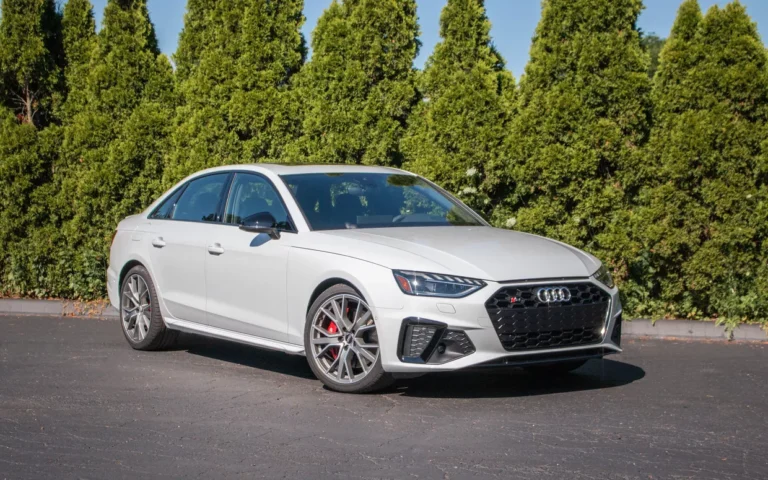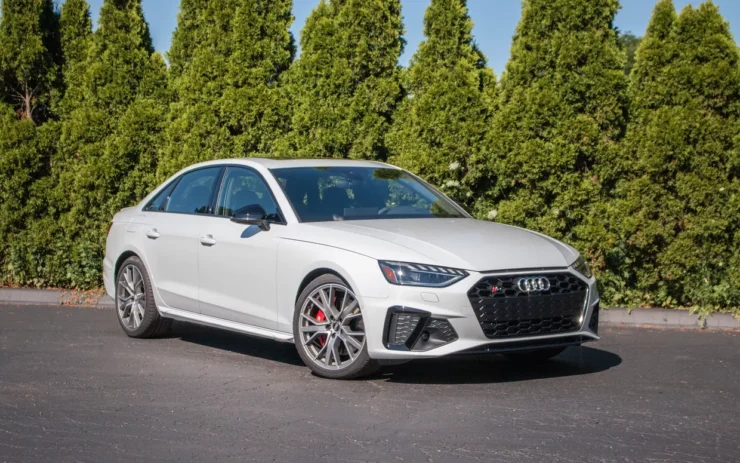 In the year 1997, the second generation S4 was unveiled as part of the B5 platform A4 lineup. It was not made available in Canada and the United States of America, however, until the year 2000.
In the year 2003, the third generation S4 was unveiled, this time as part of the B5 platform. It featured a brand new Configuration and came available in three different body styles, including convertible, saloon, and wagon.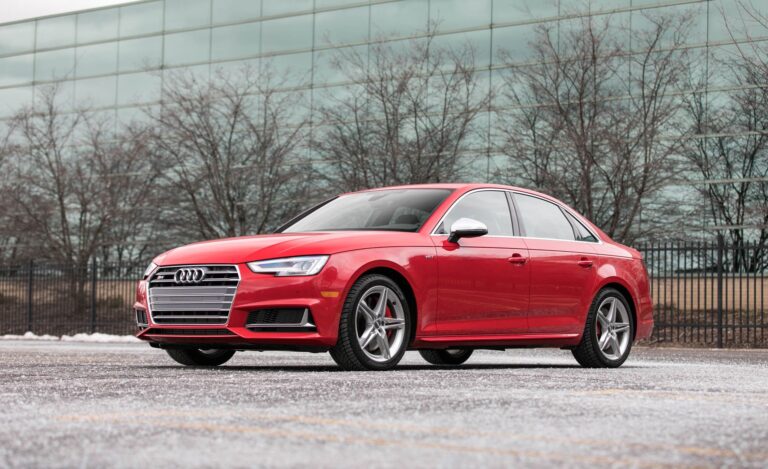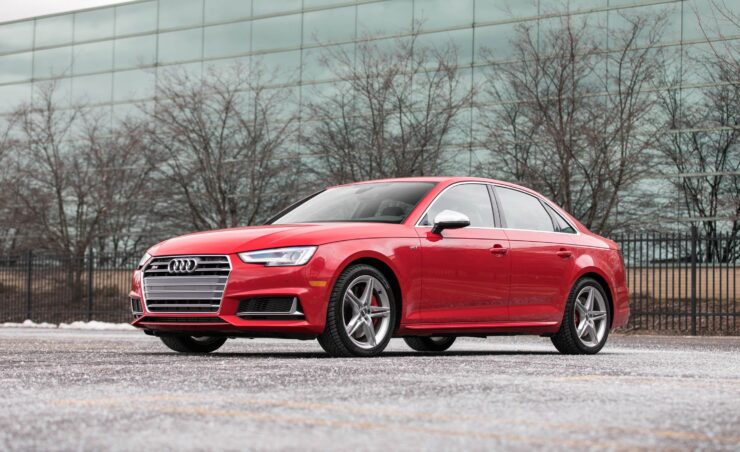 Audi S4 Car Specifications
| | |
| --- | --- |
| Trim | S4 3.0 TFSI Quattro |
| Transmission: | Manual |
| Configuration: | 3.0 |
| Configuration Size: | 2995cc |
| Power (hp): | 333 ps |
| Power (kW): | N.A |
| Torque (ft/lb): | 324 |
| Torque (NM): | N.A |
| | |
| --- | --- |
| Maximum Speed: | 155 mph |
| 0-60 acceleration | 5.1 sec |
| | |
| --- | --- |
| Urban fuel consumption: | 20.6 mpg |
| Extra Urban fuel consumption: | 38.7 mpg |
| Combined fuel consumption: | 29.1 mpg |
| Miles Per Litre: | Variable Miles |
| Fuel Cost Per Mile | £0.147 |
| Cost Of Full Tank: | £60.35 |
Video of Audi S4