If you have been involved in an auto accident, you know it can be one of the most challenging and traumatic events of your life… It's not really pleasant when that happens, especially if you suffer threatening injuries, or someone dies in the accident. But, things like that happen all the time, no matter how confident we are in our driving skills.
The Association for Safe International Road Travel claims that more than 2.35 million people are injured or disabled in a car accident every year. Most car accidents occur due to distracted driving, speeding, driving under the influence, or drowsy driving. Either way, the aftermath of auto accidents can be frightening, as you will never be fully prepared for the financial, physical, and psychological consequences. If you suffered injuries in a car accident, choosing to seek help from a car accident attorney might be the wisest decision you could make. According to AgrussLawFirm, the implications of car accidents can lead to severe injuries, costly medical expenses, lost wages, property damage, and more
4 Things to Do After Being Involved in a Car Accident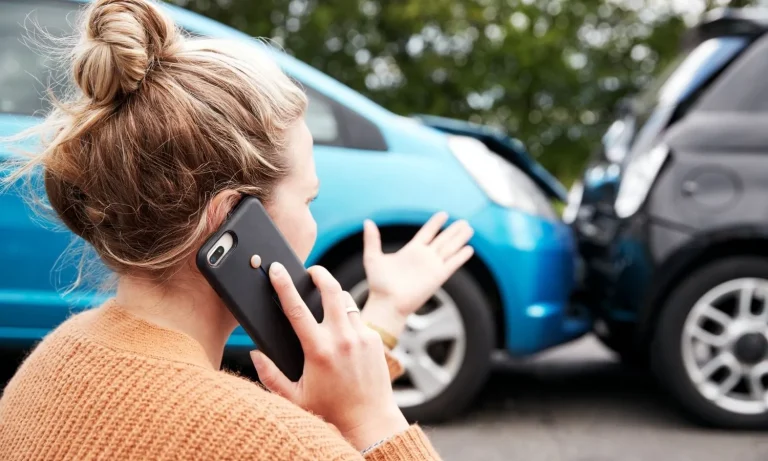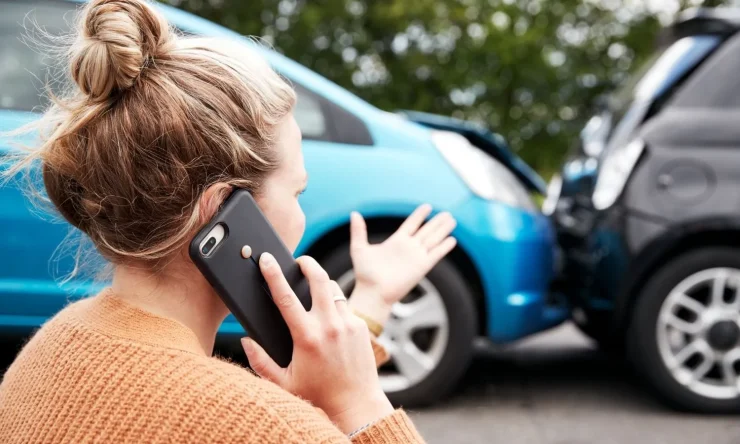 Being injured in a car crash can be terrifying, but not knowing what to do after the car accident can have a massive impact on you financially and physically. Car accidents can result in different types of injuries, including traumatic brain injuries (TBI), spinal cord injuries, torn ligaments, broken bones, cuts, lacerations, amputation, loss of vision, neck injuries, or even wrongful death.
Not being aware of what you need to do after an accident is normal. But to increase your chances of full physical and financial recovery after the accident, you should:
#1. Try to Remain Calm
While it may seem difficult to keep your composure, it's always in your best interest to do so. Make sure you are no longer in danger and move your vehicle to a safe area if necessary. You should not leave the car accident scene, as your driving privileges may be revoked or your license suspended. It's vital to keep calm during the process and remember as many details as possible to help your case.
We know that it's easier to tell this than to stay calm when in shock, but it's essential to put your mind together and pay attention to the details. First, you may help someone who is injured, or at least wait for the police and ambulance to come, so you can tell them exactly what happened.
This is a traumatic experience that will surely affect your mental health condition, so you need to help yourself as much as you can at this point. Staying calm will clear your head, and help the police resolve the case on time.
#2. If Injured, Call for Help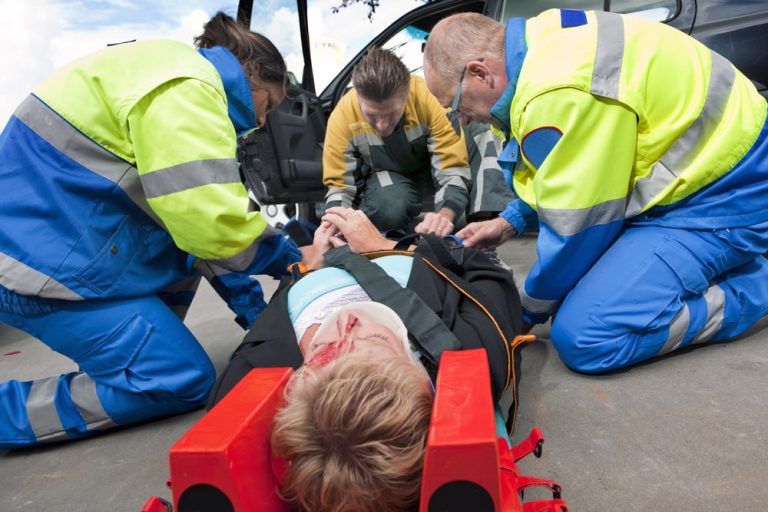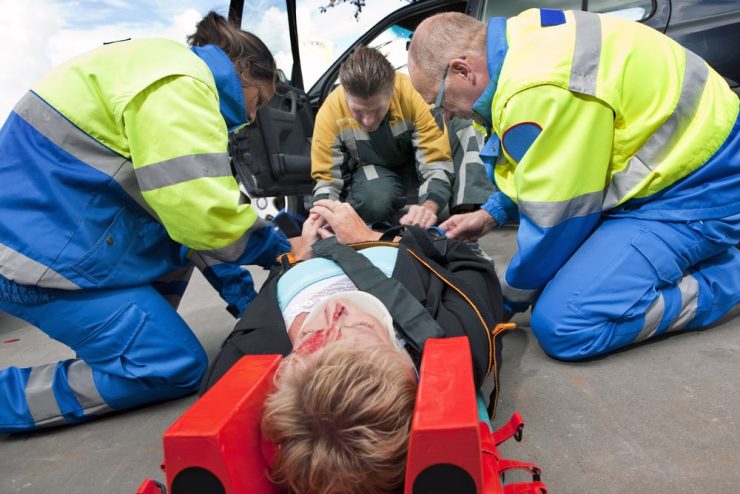 Evaluate your situation. Check yourself for injuries and see if your passengers have been injured. You should also check to see if the other drivers and passengers involved in the car accident have suffered injuries. If you notice injuries, call 911 and inform the dispatcher.
Pro tip: Traffic accidents attract a lot of attention from the passengers. But, if you are injured but still conscious, you need to call for help as loud as you can. Try to grab their attention and ask them to call the police, if you can't dial 911 yourself. These people are also in a state of shock, but they will get over it as soon as they see they can help someone.
#3. Document Your Accident Scene and Exchange Information
Documenting the accident scene is a vital part of your case. Take down driver and passenger names, insurance information, license plate number, model, and make of the car, truck, or motorcycle involved. Take as many photos of the car crash as you can (of your injuries, damage to your car, nearby signs, the other car, and the road). You can also record the surrounding areas of the car crash. Be sure to exchange information with the other driver involved in the auto accident. It would also help you get the phone numbers of the car accident witnesses, as you may need them to testify.
Why is this important? Sadly, there are still people who are aware enough to mess with the evidence, so they can prove someone else is guilty of the accident. This is one of the main things you need to do, even the police or your attorney will tell you that. Many people have experienced messing with the real situation, especially from the guilty side. So, staying calm will help you document everything. If you can't do that (your hands or arms are injured), ask someone near you to do that.
#4. Report the Accident to the Police, Insurance Agent, and Lawyer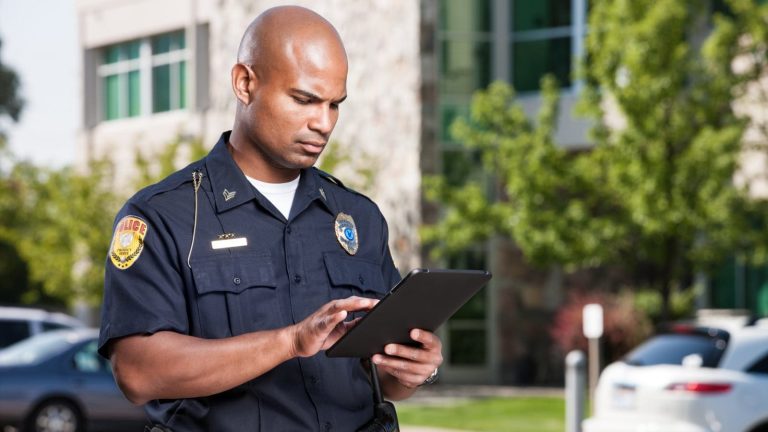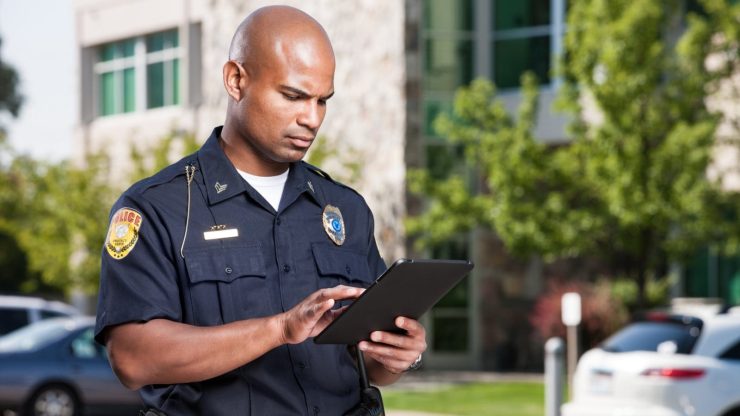 After you have documented your auto accident and gathered all the needed information, you need to report the crash to the police and your insurance company. You should also seek help from a car accident lawyer. The police and medical reports will serve as vital evidence to your car accident claim when you negotiate your settlement offer. On the other hand, seeking legal representation will increase your chances of obtaining full compensation for your injuries and property damage.
Why Should You Hire a Car Accident Attorney?
In addition to the emotional trauma, a car accident can lead to severe injuries and leave you unable to work or perform your daily activities. While most drivers assume they will be involved in an auto accident sooner or later, they are never prepared for severe consequences.
Unfortunately, insurance claim adjusters will try to manipulate and lower your settlement as much as possible. Once you get help from a car accident attorney, he or she will fight with your insurance adjuster for your rights. Additionally, a car accident attorney does everything to ensure you receive compensation for your medical expenses, lost wages, property damage, and loss of earning capacity.
Regardless of the extent of your injuries, you may be entitled to seek compensation. A legal team will immediately investigate the evidence available to build a solid car accident claim while seeking maximum compensation for your injuries and property.
Conclusion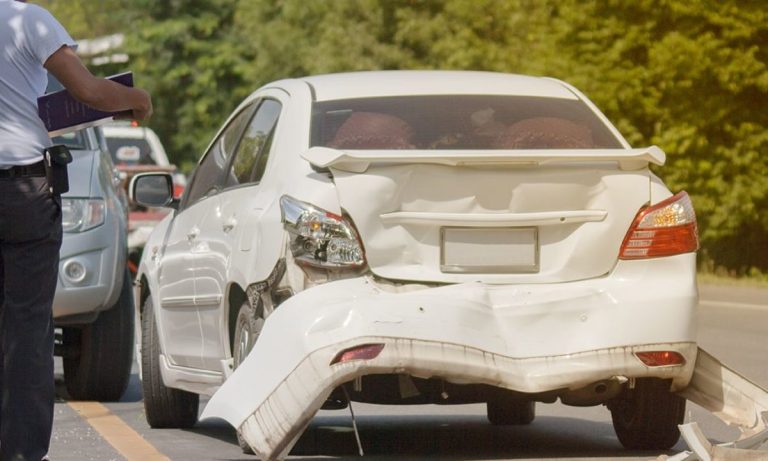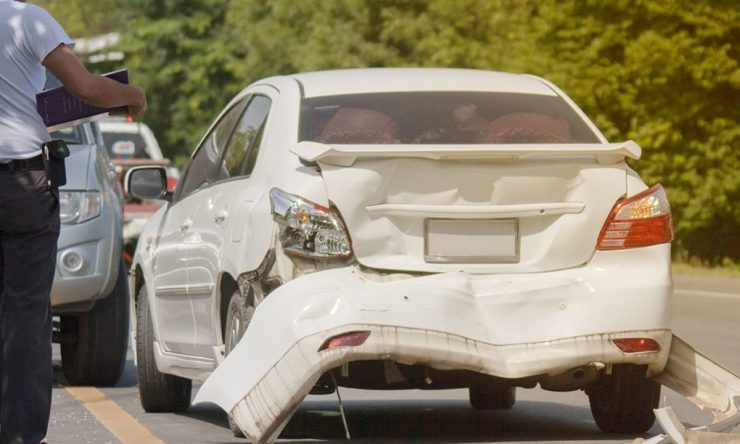 Traffic accidents are one of the most traumatic experiences you can go through. In fact, the situation is such that you should really be lucky to be alive because it often happens that such accidents also bring human casualties. But we hope that our advice will help you to be calm and realistically perceive the situation around you.
Understand the importance of your attorney's presence and avoid negotiating on the spot with other participants. Unfortunately, scams are also common and the culprit can get away, regardless of the fact that someone was injured or died in the accident.
Remember these tips forever, even if you've never been a part of a car accident. Also, remember this article if you witness an accident where someone wants to avoid responsibility. Help people who are injured and document anything that could be evidence. In that way, you are doing really a lot for them, which is great noble work.