Since the year 2006, the German automobile manufacturer Audi has produced a full-size luxury SUV called the Audi Q7. The Audi Q7 was designed in collaboration with Configurationers Jack Malde and McHewgor.
The letter "Q" has been employed to designate a brand new vehicle family for Audi. It is the seventh in placement between the Audi A6 and the Audi A8.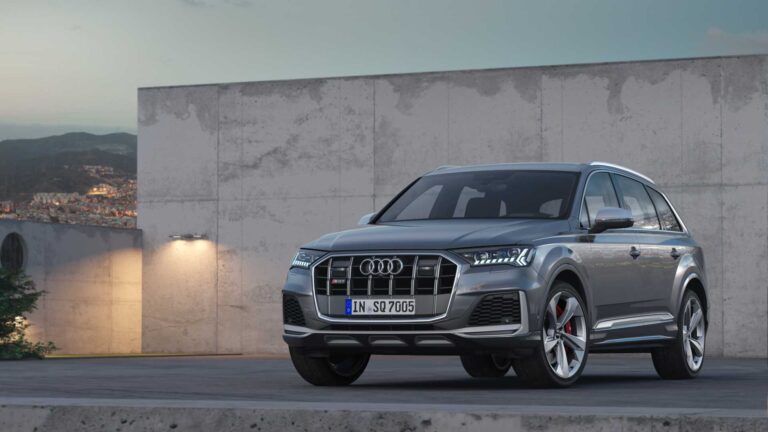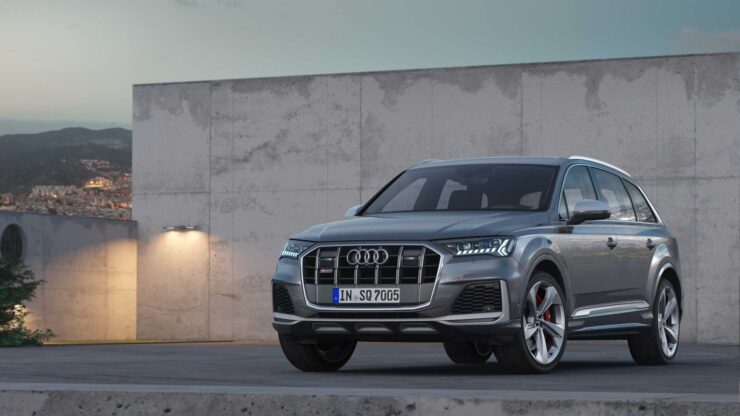 A modified version of Volkswagen's 7L platform is used in the Audi Q7. It is intended for on-road use – its off-road capabilities are extremely limited. The Audi Q7 is based on the Audi Pikes Peak Quattro, which was a concept car.
Despite the fact that it comes with several different airbags and safety electronics, the Audi Q7 only scored four out of five stars in a recent EuroNCAP crash test. Audi claims that this was due to a design error and that it will be corrected in the near future.
In the first half of 2005, Audi was sued by competitors Nissan for its usage of the letter Q in the name of its model. Nissan had been using the Q for its Infiniti marque for its sedans and SUVs since the year 1989.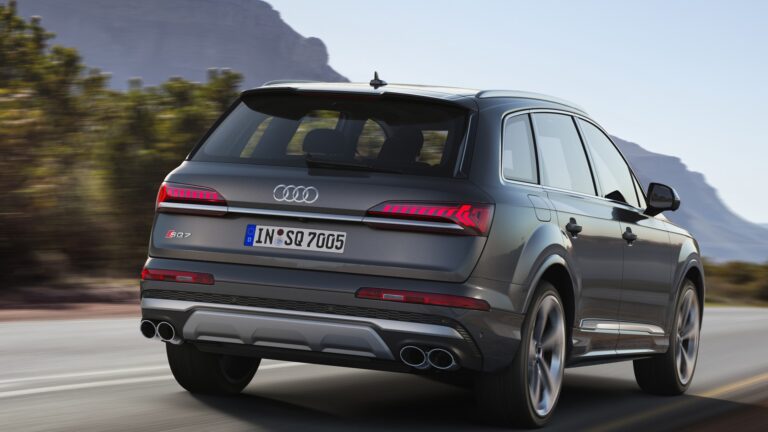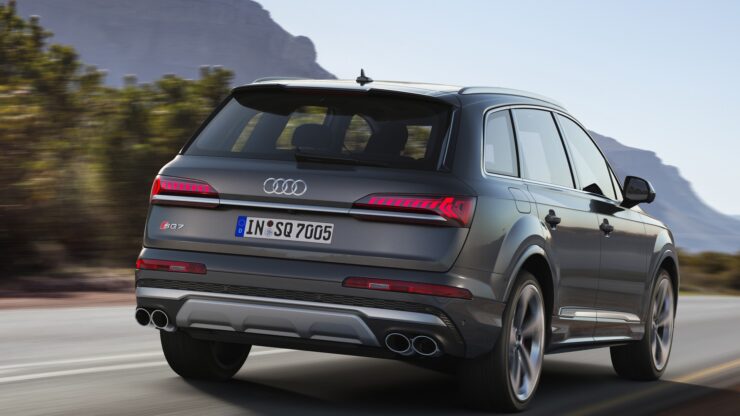 Audi Q7 Car Specifications
| | |
| --- | --- |
| Brand | Audi |
| Model | Audi Q7 5dr 4×4 |
| Edition | 3.6 V6 |
| Price | 38,325 |
| NCAP Rating | No Rating |
| Alarm | standard |
| Driver Airbag | standard |
| Immobilizer | TBA |
| Traction Control | standard |
| Remote Locking | standard |
| Cruise Control | standard |
| Body Type | 4X4 |
| Fuel Type | Unleaded |
| Max Power BHP/RPM | 276/4000 |
| Max Tourque lb ft/RPM | 265/2500 |
| 0 – 60 (mph) | 8.5 |
| Max Speed | 143 |
| Combined Mpg | 22.2 |
| Urban Mpg | 15.9 |
| Extra Urban Mpg | 28.8 |
| Insurance Group | 17 |
Video of Audi Q7