The Audi A8 was created by the German car manufacturer Audi as a full-size luxury car replacement for its previous V8 model. The Audi A8 went on to become the flagship offering of the Audi group. The Audi A8 was first brought on to the market in the year 1994.
The vast majority of A8 versions have featured Quattro all-wheel drive as well as an automatic transmission in Multitronic or Tiptronic form.
The A8 is in the same class as such cars as the Lexus LS 460, the Mercedes Benz S Class, the BMW 5 Series, the Volkswagen Phaeton, and the Jaguar XJ8. To date, two generations of Audi A8 automobiles have been produced. They come in both short and long-wheelbase forms.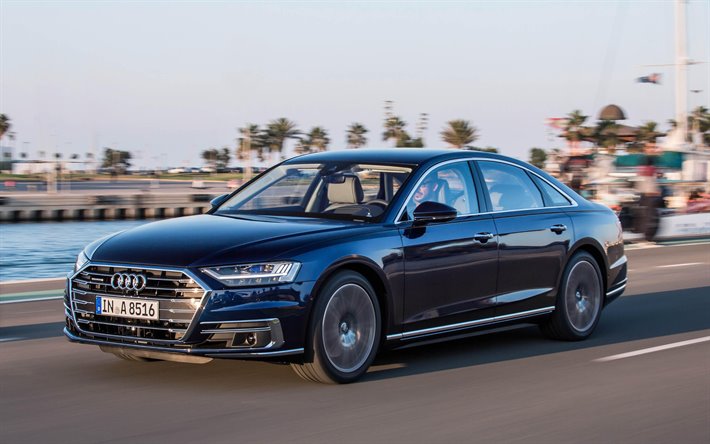 The Audi A8 was first unveiled in Europe in the year 1994. Three years later, it became available in the United States of America and Canada as well.
The V8 model had been built on an existing steel platform. The A8, however, was to debut on the new D2 platform, which was an all-aluminum space frame. This helped reduce the amount of weight in the vehicle while maintaining its rigidity. The sedan version of the car was offered in A8 and A8L (long wheelbase) form.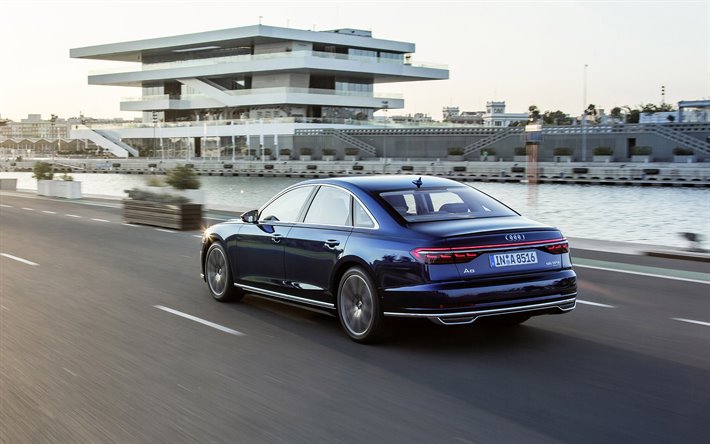 Audi A8 Car Specifications
| | |
| --- | --- |
| Brand | Audi |
| Model | Audi A8 4dr saloon |
| Edition | 2.8 V6 FSI SE |
| Price (£) | 49,995 |
| NCAP Rating | No Rating |
| Alarm | standard |
| Driver Airbag | standard |
| Immobilizer | TBA |
| Traction Control | standard |
| Remote Locking | standard |
| Cruise Control | standard |
| Body Type | Saloon |
| Fuel Type | Unleaded |
| Max Power BHP/RPM | 207/5500 |
| Max Tourque lb ft/RPM | 207/3000 |
| 0 – 60 (mph) | 8 |
| Max Speed | 147 |
| Combined Mpg | 34 |
| Urban Mpg | 23.9 |
| Extra Urban Mpg | 44.8 |
| Insurance Group | 17 |
Video of Audi A8