Between the years 1994 and 2001, the Italian carmaker Alfa Romeo put out a small family car known as the Alfa Romeo 145. Like the 146, the Alfa Romeo had a design plan that was based on B pillar forwards. But whereas the 145 was a three-door hatchback, the 146 is a five-door construction.
Both the 145 and the 146 were launched around the year 1994 as a means of competing with the mid-size hatchback market. The 145 was a replacement for the Alfa Romeo 33 model. The 145 was well received by the press for its spacious interior, which was perceived as being uniquely Italian in design.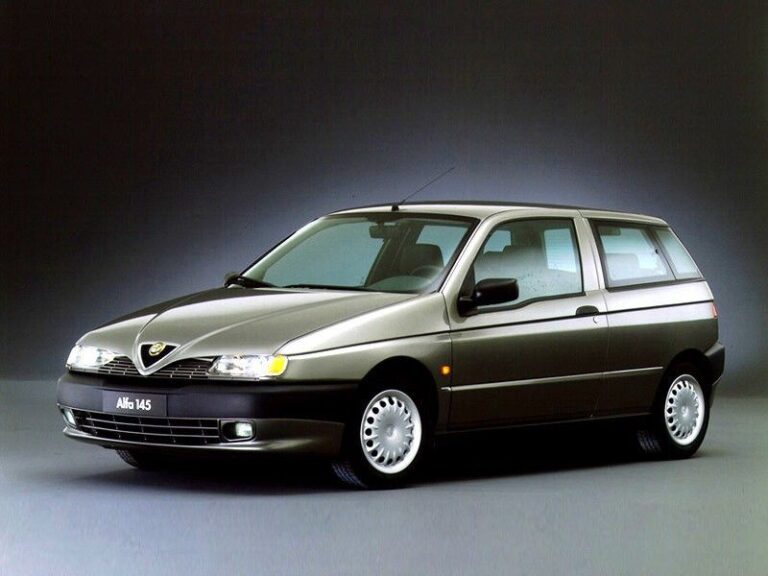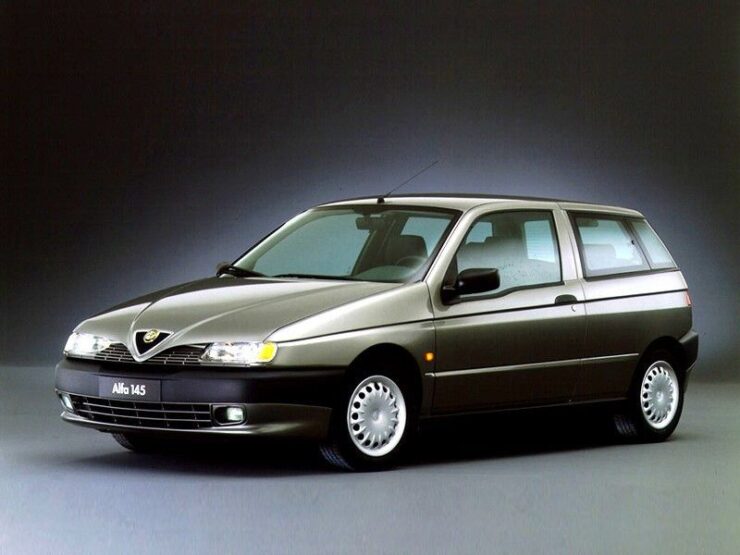 It had a somewhat bizarre cut-away-shaped dashboard that attracted a lot of praise. The design, however, was intended more for practicality and safety concerns rather than aesthetics. The car was based on the Fiat Tipo chassis.
In the year 2000, the two cars were superseded by the Alfa Romeo 147. This model was much more successful on a commercial level, boasting an elegantly styled front end and an improvement in quality all around. Some, however, felt that the 147 took away a lot of the raw edge that the 145 and 146 models had to offer.
Alfa 145 Car Specifications
3Dr Hatchback 1.6 16v TS
Fuel Delivery
Injection
BHP
120.0
Torque (lbs feet)
106.2
RPM to which the Torque refers
4500
Maximum Speed
121
Acceleration (0-60)
10.2
| | |
| --- | --- |
| Insurance Group | 11 |
| Fuel Economy: Urban | 25.4 |
| Fuel Economy: Extra Urban | 43.5 |
| Fuel Economy: Combined | 34.4 |
| Emissions Data (co2 gm/km) | 195 |
| Service Intervals | 12 mths/12000 miles |
| | |
| --- | --- |
| No of doors | 3 |
| Body Style | Hatchback |
| Transmission | Manual |
| Fuel type | Petrol |
| Front Brakes | VENT DISC |
| Rear Brakes | DISC |
| Tire type | 195/55R15 V |
| Production Start Date | 21/04/00 |
| Production End Date | 31/01/01 |
Video of Alfa Romeo 145