The Alfa Romeo 166 is an executive car that was initially produced by Italian car manufacturer Alfa Romeo in the year 1998. The Alfa Romeo 166 was intended to replace the Alfa Romeo 164.
While the 164 was incredibly unorthodox in its design approach, the Alfa Romeo 166 raised even more eyebrows with its pointy nose and dropping headlamps. The styling of the Alfa Romeo 166 is in many ways in keeping with the design principles of the Alfa Romeo firm in the late 1990s, which hark back to the smaller 156 cars.
The top Alfa Romeo 166 models were called "Super." They included Momo leather interiors, rain-sensitive windshield wipers, Integrated Control System with color screen, climate control, cruise control, as well as seventeen-inch alloy wheels.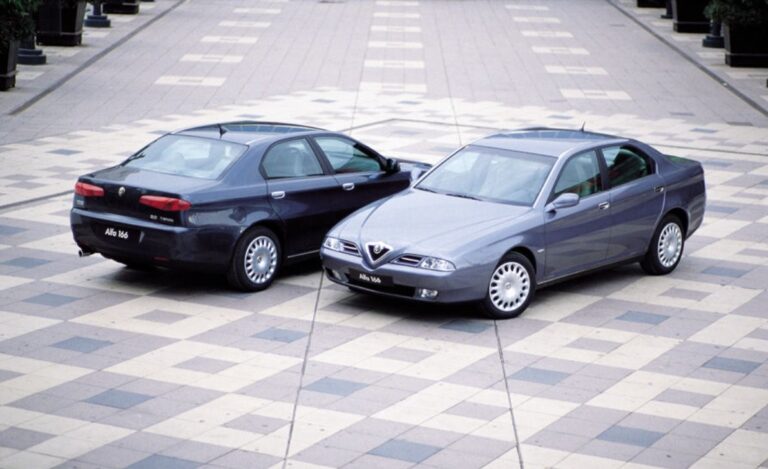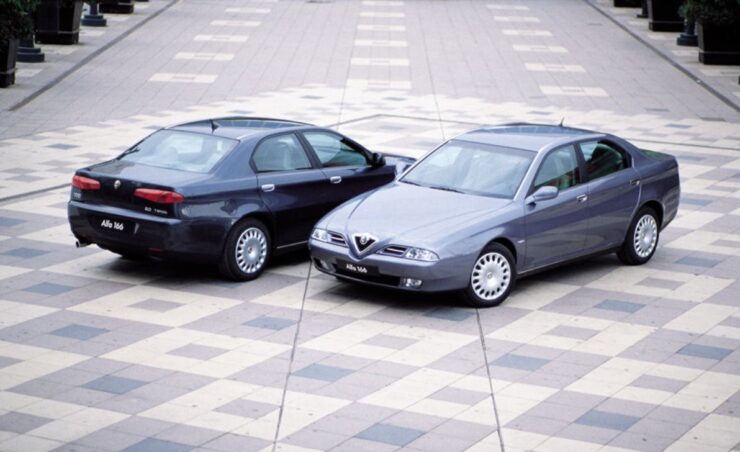 Further options offered included GSM connectivity, satellite navigation, as well as xenon headlamps. The Alfa Romeo 166 was considered to be one of the best handling cars in its class thanks to its great tuning.
In the year 2003, the Alfa Romeo 166 received a facelift but failed to improve in sales figures. In the year 2005, the Alfa Romeo 166 was removed from sale in right-hand drive markets.