Do you ever think of how blessed we are? Our society? We live in an age when sports science and technology are reaching their pinnacle. When we talk about sports and athletes people usually focus on soccer, football, basketball, and martial arts sports such as MMA. For years we've been listening to Messi and Ronaldo, LeBron and Jordan, and Conor and Khabib. But what if those sports and those people are not your cup of tea? It's fine. There are more of us just like you. We love the automotive industry, cars, F1, speed, the rush of adrenaline, and the laws of physics.
All of this said brings us to the same conclusion. We're into Formula 1 racing. This is the world's fastest sport. A competition like no other. F1 is popular in all parts of the world. We have races on almost all continents. Some of the racing tracks are state of art products of architecture. This sport has it all – competition, excitement, rivalries, and above all else a lot of fun before, during, and after each race. Add the technical, technological, and scientific parts to all of that racing and you get the world's fastest caravan.
Another season is already upon us, and we can't stop thinking and talking about it. Excitement is unbearable. If you were a betting man who would you put your money on winning it all? Do you have any favorites? It is early to say anything this early in the season, but we have a few opinions. The time is about right to share them with all of you. In this article, we are going to talk about the teams you should bet on to win big during the upcoming F1 season. Let's start with our favorite.
Red Bull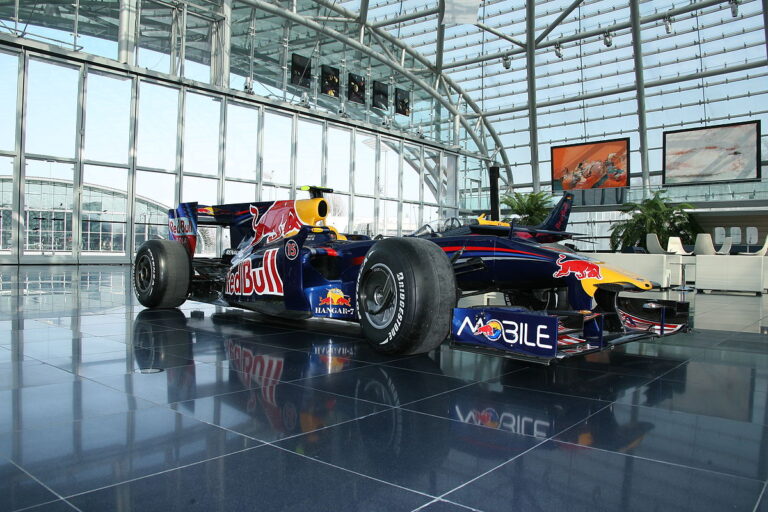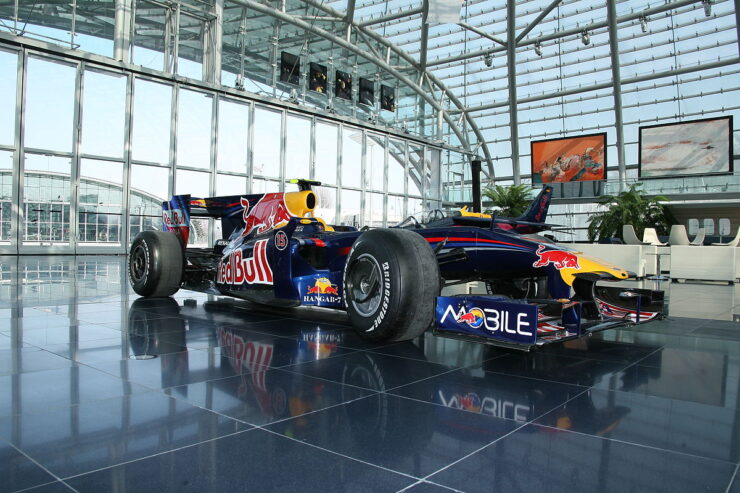 The answer is quite easy. The team from Salzburg has the lowest odds of winning the ongoing F1 championship. We're talking about -4000 on their superstar racer Max Verstappen. Sergio Perez is not too far behind but he's standing at +3200. That's the difference. In terms of teams, Red Bull is right there at the top. In terms of drivers, Max is so far from anyone else that it's not even worth mentioning. The energy drinks company invested heavily in their racing team and the results are finally visible. Verstappen was dominant last year and things will be no different this year. If you still want to place your bet on Red Bull you can visit this site, do that, and withdraw your money when the season is over. Thank us later.
Mercedes
The speed in the F1 caravan is immense but in the last few years, one could argue that few things remain quite clear, unlike the less visible racing cars amid their exhaust pipes. Red Bull has its place cemented on the top and the team standing on the second spot on the podium is usually Mercedes. Of course, they are. Behind the wheel of this German team is one of the best drivers of all time – Lewis Hamilton. The man, the legend. At the moment he can't beat Max Verstappen but if anyone can give him and the Red Bull racing team a run for their money it's him. So, Mercedes lies in the second place of our betting favorites, but we would be reserved about placing a bet on them. But, if you're a betting man, maybe you love to risk it all.
Aston Martin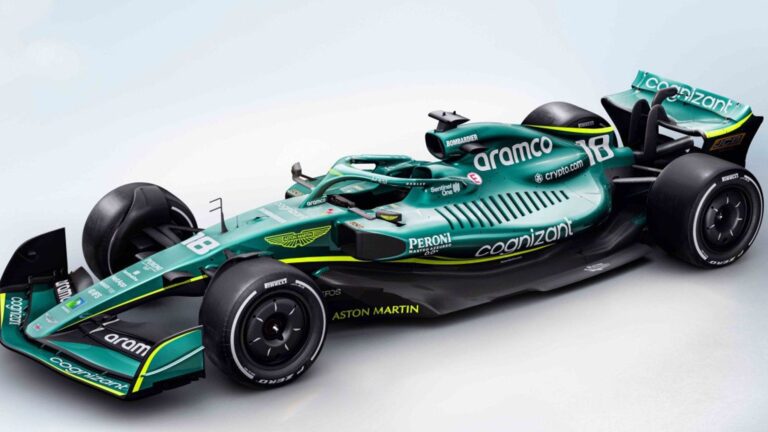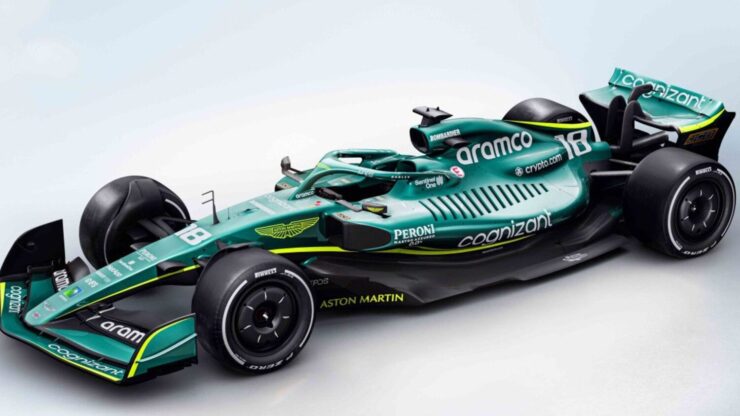 Many would argue that there is no point in talking about favorites beyond Red Bull and Mercedes but let's not neglect the other teams. The third on our list is the famed English brand, Aston Martin. They also have a legendary driver behind one of their wheels. We are of course talking about Fernando Alonso. The Spaniard had a fair share of success in his long and storied career but right now he can't do anything on a team level. By himself, he is without a doubt to win a few more podiums but beyond that, there is not too much hope left for Aston Martin. If lightning strikes then maybe. In any case, throwing even $5 their way would be a failed investment.
Ferrari
The days of reigning Ferrari and Michael Schumacher are long gone. The Italian giant is far removed from its glory days, even if it had a few dominant years when Alonso was their main driver. Today, their hopes and dreams rely on Charles Leclerc. With odds to win it all set at +42000 you know that this driver has slim to no chances of winning the championship. Even one race would be a success worth glorifying this year. Maybe in the future, Ferrari can be the once dominant force but for now, they are very much behind the likes of Mercedes and Red Bull racing teams.
McLaren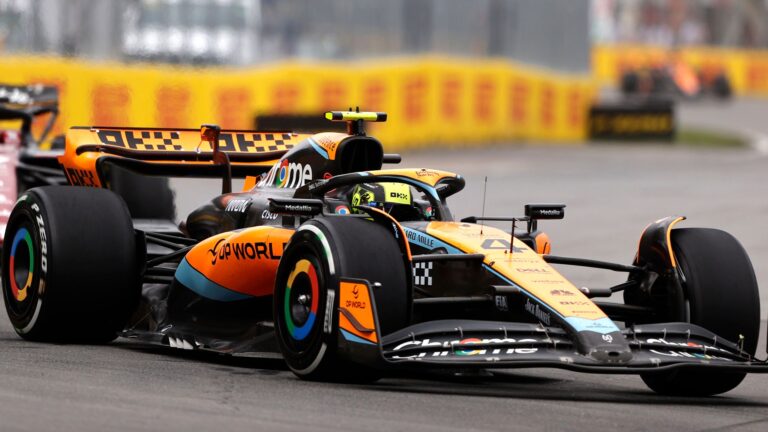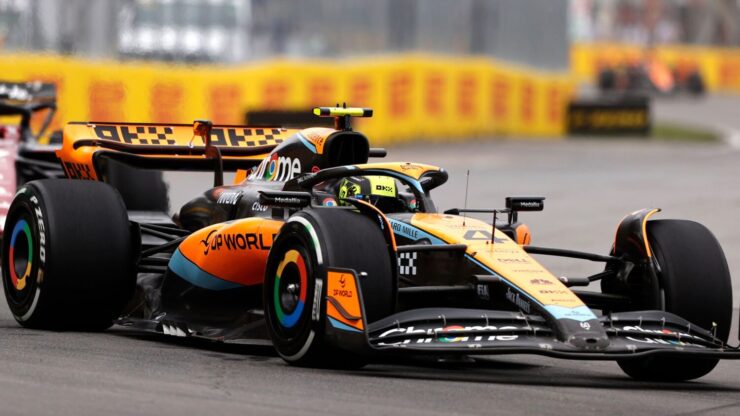 Yes, we know, now you think that we're joking with you. But, we have a quota. Five teams in one article. That's it. The chances of McLaren winning anything this year are non-existent. You can bet on that. Their driver Lando Norris has a +50000 chance of winning it all. Yes. Put $1 on that bet. You will be a fairly rich man all of a sudden. But, those odds reflect Lando's chances and it's not something worth putting your hopes in. Instead, go back to the start of this article and read it once again. McLaren is another team looking to get back on track and relive the old days. But, will they ever have drivers such as David Coulthard or Mika Häkkinen? Who knows? Anything is possible but not as likely.
Bottom Line
The bottom line is that you should take your money and put your eggs all in one basket. That basket's name is Red Bull and the hen is named Max Verstappen. Lay down your bet, invest heavily, mortgage your future and your house on Red Bull winning it all this season. Don't sweat it, it's already happening. We're just witnessing it in real-time.