Starting off as luxury rims across the European market, the last decade has seen the sudden popularity of these impressive and quality rims. There are many reasons why people go for these alternatives, from upgrading the looks to making the car sporty and so on.
However, they can be expensive, and people are looking for ways to lower the expenses of installing black rims. Here is a brief account of how much does black rims cost and how you can lower the cost value involved in the process.
Why Black Rims?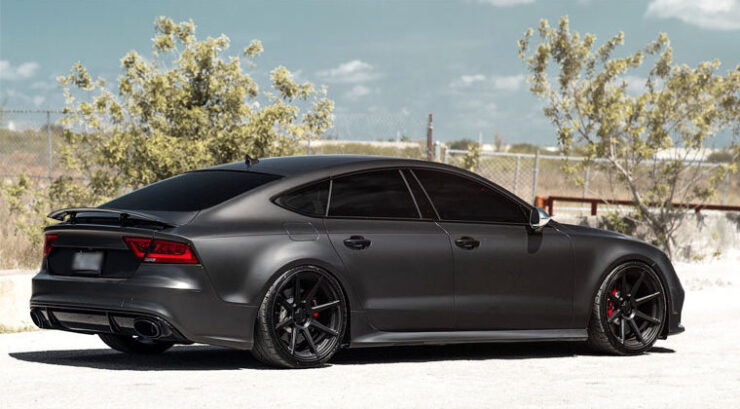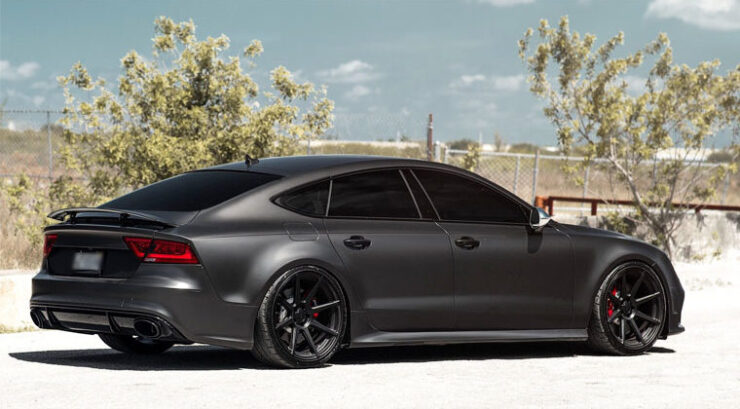 There are many reasons why people often go for black rims. To begin with, many people want their cars to look more sleek and sporty. Hence, what is better than a black rim as it is modern and can transform your vehicle ideally.
Similarly, there are many cars that come with big wheels and demand something that can accommodate you with security and efficiency, and what better than a black rim can support you here.
What Are the Latest Prices of Black Rims?
When it comes to professional jobs, blacking out a rim can cost you about $70-150 or even more, which is a lot for just rims. Hence, I would suggest you go for painting these rims that can be a lot more affordable and efficient. However, there is a large risk of messing it up as you are not professional.
Another thing you can do here is to buy used rims as it is a less expensive way to transform your SUV truck. Here, you will have to do the proper research because already used rims can be damaged. So, after going through all the dents and scrapes, you can buy a pair that is in a suitable condition. In other words, you should be looking for reconditioned rims.
Factors that Affect the Cost of Rims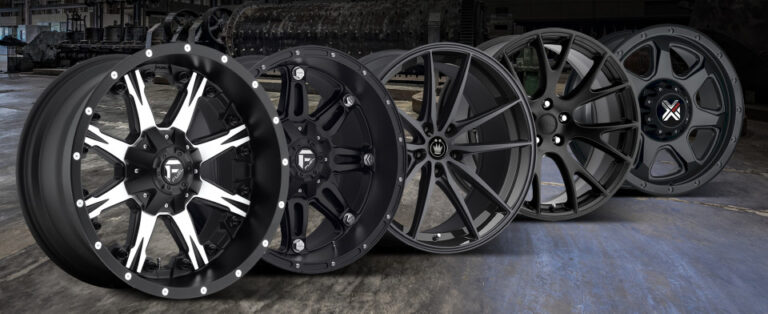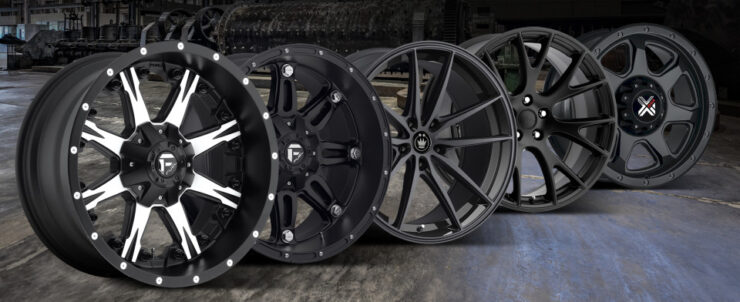 Here are some factors that can influence the cost of black rims;
Wheel Size
It is one of the most important factors that can influence the rim cost. This is because a wheel between 15-18 inches demands a bigger rim, and according to the thumb rule, the bigger the rim, the more expensive it is. Hence, wheels even bigger than 20-inches will cost even more.
Construction Material
Construction material can also largely impact the cost of rims. For instance, steel rims are less expensive than alloys, and so on. When it comes to painted, hydrographic printing, or powered rims, you will find that these are the most expensive alternatives to go for. Likewise, if you want to customize your rim, it will cost even more.
Retailer
Similarly, if you are ordering the rims from online sources or a wheel shop, know that they will cost you more than usual. In contrast, if you are going for OEM Wheels that come straight from the manufacturing market, you can save a lot of money. However, I would recommend you not to compromise on the testing and overall reputation of the retailer.
How to Install and Replace Black Rims?
If you have some basic mechanical proficiency and have an idea about how a car operates, you would probably be aware of the process of installing new rims. On the contrary, if you are not one of those, it is still an easy and straightforward process.
Here are some steps you need to go through to change the rims;
First of all, lift the wheel off with the help of a jack. You can also raise the car off with the help of an auto garage based on your availability.
The next thing you should do is deflate your tires so all the space and air between the wheel and rim is emptied. It will help you in making space between rubber and the rim.
Once you are done, remove any fasteners attached to your rims with the help of a socket set.
Now, put your lever and put it between the tire and the rim. Try to place it in varying pieces, so it won't damage and bend the lip of the rim.
Once you are done, place your new rim on the wheel. Here, make sure that you have adjusted the overall tire and rim if there is any overlap.
Lastly, fasten the rim and continue the process until it doesn't need extra security.
By following the same process, you can change all four rims.
Frequently Asked Questions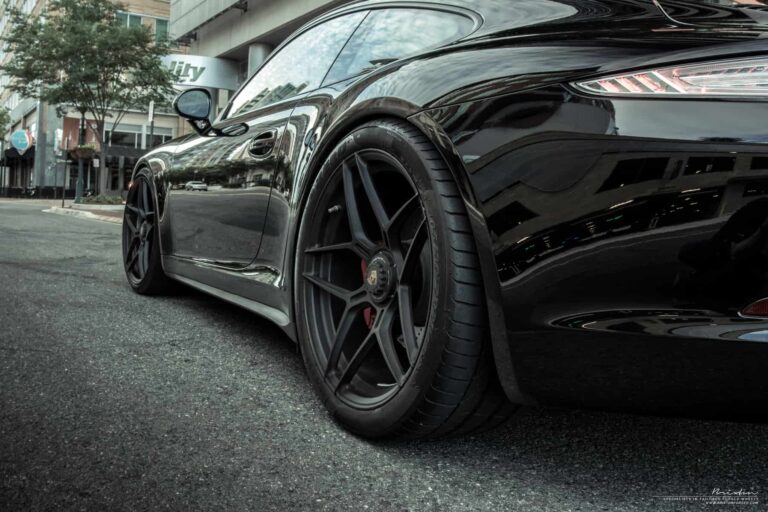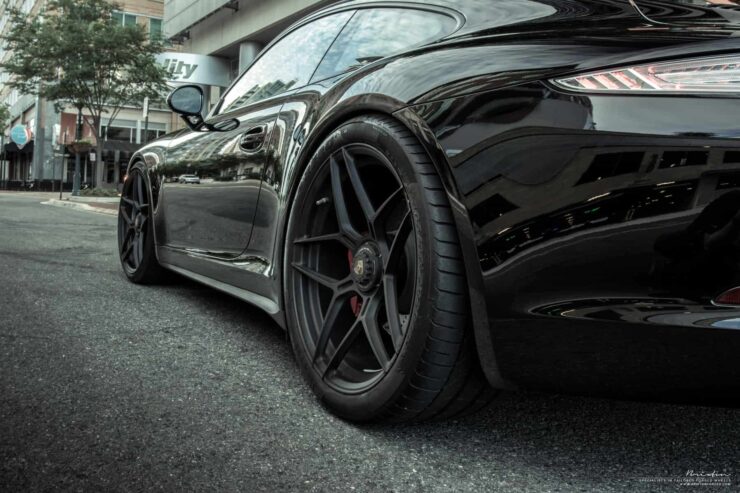 How much do black rims cost?
If you are painting and powder coating your rims, it can cost you around $230 at least (for each wheel). Having the job done by a professional can cost you even more. However, if you are only going to paint your rims without powder coating, it can be done easily at about $20.
Are black rims hard to clean?
Although you will have to put in some effort, they are not as difficult as white rims. However, there is a larger risk of damage when the mechanics are dealing with your rims. As long as he doesn't know how to work with these, he can potentially damage and scratch your rims.
Do black rims look good on white cars?
It totally depends on personal taste and liking. Some people like black rims over white rims and vice versa. As per my likings, I really like the black rims as they go well with most of the trucks. If you are looking for something that takes less struggle, buying a black rim would be my suggestion.
Final Thoughts
The overall cost involved in black rims depends on a number of factors from area to dealer, customization, and much more. Hence, there are many potential ways in which you can effectively lower down the cost.
However, expect to spend around $200 on quality black rims. Following is a brief account of how you can effectively install and buy these black rims. Finally, I hope that you soon will find a fair deal to help you out.