The automobile known as the Ferrari FXX was made by Italian car manufacturer Ferrari in the town of Maranello, Italy. It was first produced in the year 2005.
The Ferrari FXX utilizes some of the same technology that was developed in the Ferrari Enzo Ferrari vehicle. This technology is combined in the Ferrari FXX with brand new Ferrari developments.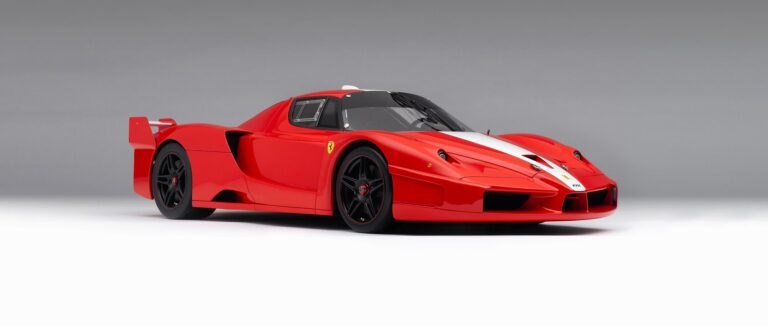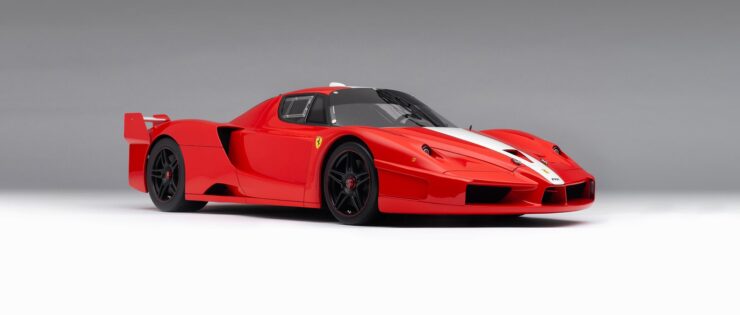 The Ferrari FXX is part of an unusual development program. Drivers are asked to pay around two million dollars, in exchange for which they are allowed to drive the car on special track days approved by Ferrari. After the car is driven, they have to brief Ferrari on how well the car performed.
The last number of the vehicle, the thirtieth, was given as a gift to Michael Schumacher upon his retirement from Formula Racing in the year 2006. A similar car has been developed by Maserati. It is known as the Maserati MC12 Corsa.
The cars of Ferrari are widely considered to rank among the world's most desirable vehicles. They are also one of the world's ultimate status symbols, designating wealth and prestige. Ferrari has continued to maintain a reputation for its race vehicles throughout the duration of its history, most notably in the Formula One races.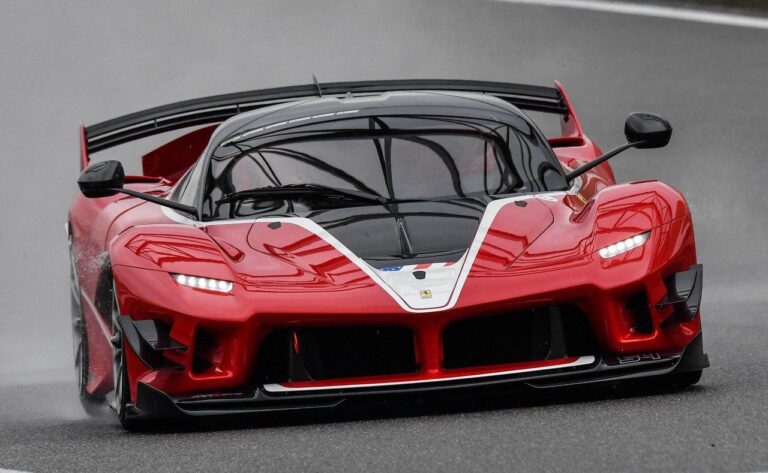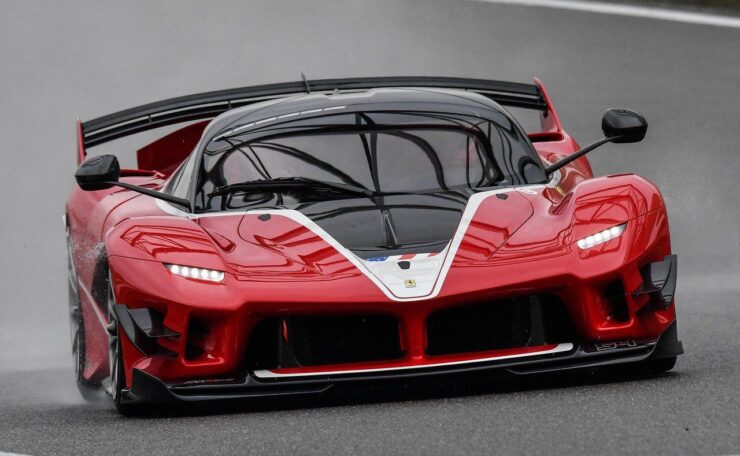 Ferrari FXX Car Specifications
| | |
| --- | --- |
| Configuration | 65º V 12 |
| Location | Mid, longitudinally-mounted |
| Construction | alloy block and head |
| Displacement | 6.262 liter / 382.1 cu in |
| Bore / Stroke | 92.0 mm (3.6 in) / 78.0 mm (3.1 in) |
| Compression | 11.6:1 |
| Valvetrain | 4 valves/cylinder, DOHC |
| Fuel feed | Bosch Fuel injection |
| Aspiration | Naturally Aspirated |
| | |
| --- | --- |
| Power | 800 bhp / 597 KW @ 8500 rpm |
| Torque | 690 Nm / 509 ft lbs @ 5750 rpm |
| BHP/Liter | 128 bhp / liter |
| Power to weight | 0.69 bhp / kg |
| Top Speed | 227 MPH |
Video of Ferrari FXX