In the year 2006, the German-based carmaker Audi released the Audi R8, a mid Configuration sports car. It was based on the incredibly successful Audi R8 race car, which in turn was based on the Audi Le Mans Quattro concept car first shown in the year 2003 at the Geneva Auto Show.
The Audi R8 was first launched in the year 2006 at the Paris Auto Show. The name of the car tends to confuse a lot of people, as it is shared with the R8 LMP, which won the Le Mans race, among others.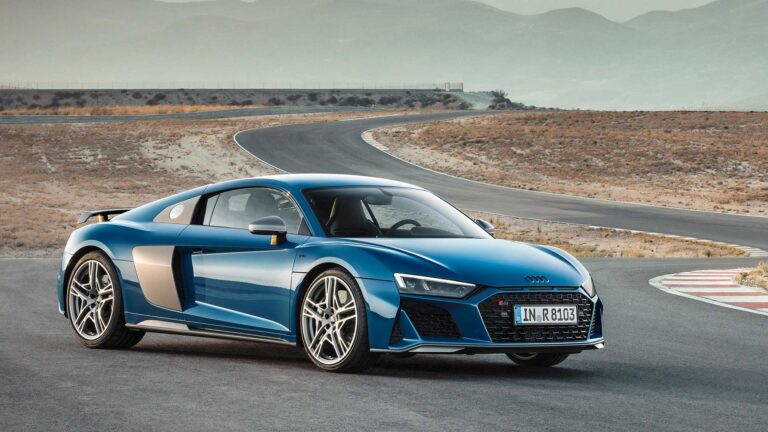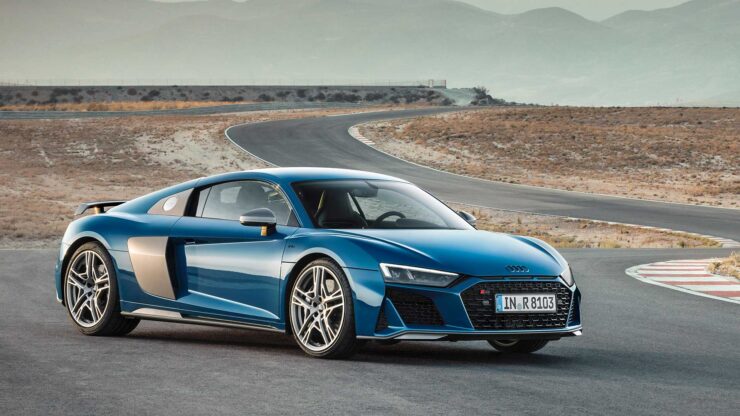 It was initially believed that the car would be called the R9, but this was not the case, ultimately. Within a week of the R8's premiere at the Bogota Auto Show, all the vehicles from various states such as Santiago and Mexico City were purchased.
The Audi R8 is available with the same exact Configuration used in the Audi RS4, a 4.2 L V8 developing 420 hp. The 420 bhp model is available for 77,000 pounds or 104,400 euros. In the United States of America, a six-speed manual version of the car is available for $109,000. An Audi R8 equipped with R Tronic will be made available for $118,000.
The Audi R8 shares many features with the Lamborghini Gallardo, as Lamborghini is owned by the Audi group.
Audi R8 Car Specifications
2Dr Coupe 4.2 Quattro (08)
Fuel Delivery
Injection
BHP
414.2
Torque (lbs feet)
317.2
RPM to which the Torque refers
5250
Maximum Speed
187
Acceleration (0-60)
4.6
| | |
| --- | --- |
| Insurance Group | 18 |
| Fuel Economy: Urban | 13.8 |
| Fuel Economy: Extra Urban | 29.7 |
| Fuel Economy: Combined | 20.8 |
| Emissions Data (co2 gm/km) | 326 |
| Service Intervals | 24 mths/18000 miles |
| | |
| --- | --- |
| No of doors | 2 |
| Body Style | Coupe/Targa/Crewcab |
| Transmission | Manual |
| Fuel type | Petrol |
| Front Brakes | VENT DISC |
| Rear Brakes | DISC |
| Tire type | 245/40R18 Y |
| Production Start Date | 28/05/07 |
| Production End Date | 29/06/08 |
| | |
| --- | --- |
| Length (mm) | 4431 |
| Width (mm) | 1904 |
| Height (mm) | 1252 |
| Unladen weight | 1410 |
| Boot Capacity (liters) | 289 |
Video of Audi R8