Out of so many Jeep models available in the market, Jeep Wrangler is an attractive and medium-sized Jeep model.
Some people often looking for the answer of how reliable are Jeep Wranglers?
Jeep Wrangler has always been one of the popular Jeep models. The Jeep was more popular during the early time than it is today.
Do you know the US military has made a contract with Willys-Overland to produce four-wheel during the war?
The vehicles' performance was so amazing that Willys decide to manufacture the vehicle for civilians after the war. Jeep Wrangler is the mid-sized four-wheeler which was started manufacturing by Jeep in the year 1986 (its first generation).
Right now, Jeep Wrangler is in its fourth generation, which was came into existence in the year 2017 and it was manufactured at Jeep's Toledo Complex.
A reason why people love Jeep Wrangler is that this Jeep has so many amazing features.
Jeep Wrangler's High Tech Features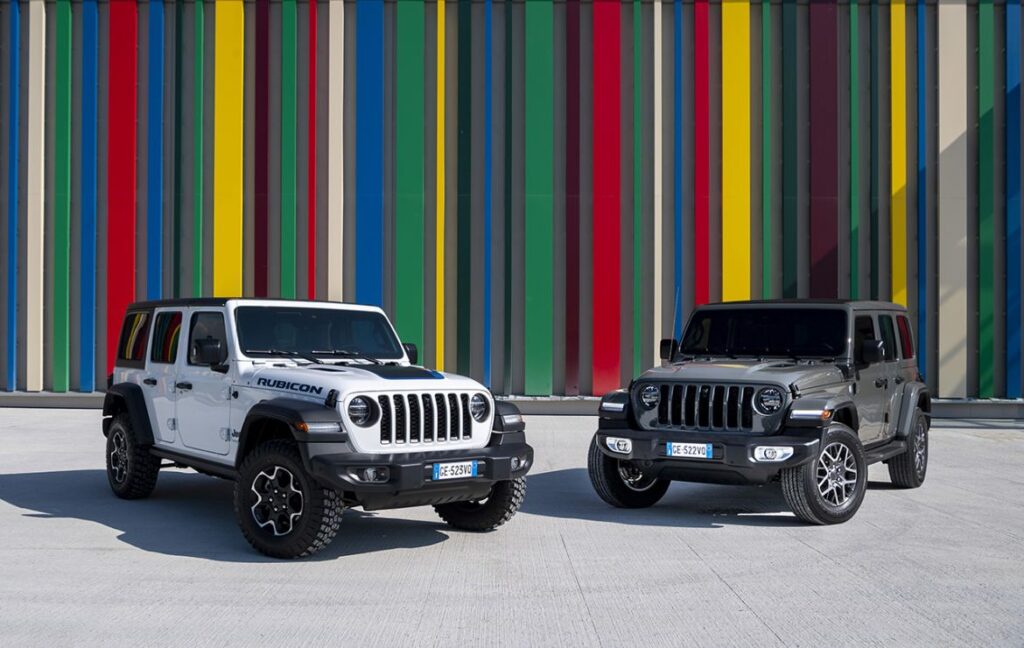 Originally, Jeep Wrangler comes with lots of exciting features that make your driving experience more amazing.
Jeep Wrangler comes with variations and each of the variety is popular for its outstanding performance like smooth driving compatibility, better shock absorbing ability, how to use a tow bar etc.
Let's have a look at each feature one by one:
Safety and Security Features
Safety and security are some of the most crucial things to consider in a Jeep before buying it. The first security feature is ParkSense Rear Park.
This system uses a sonar sensor that is placed in the rear bumper, which identifies the objects behind your vehicle. When it finds something on the behind of your Jeep, it alerts with a sound.
With this system in a Jeep Wrangler, you would have a smooth parking experience without any hassle. Apart from this security feature, it also includes Blind Spot Monitoring and Rear Cross Path Detection.
This system detects other vehicles and warns you when any vehicle crossing your path.
Interior Features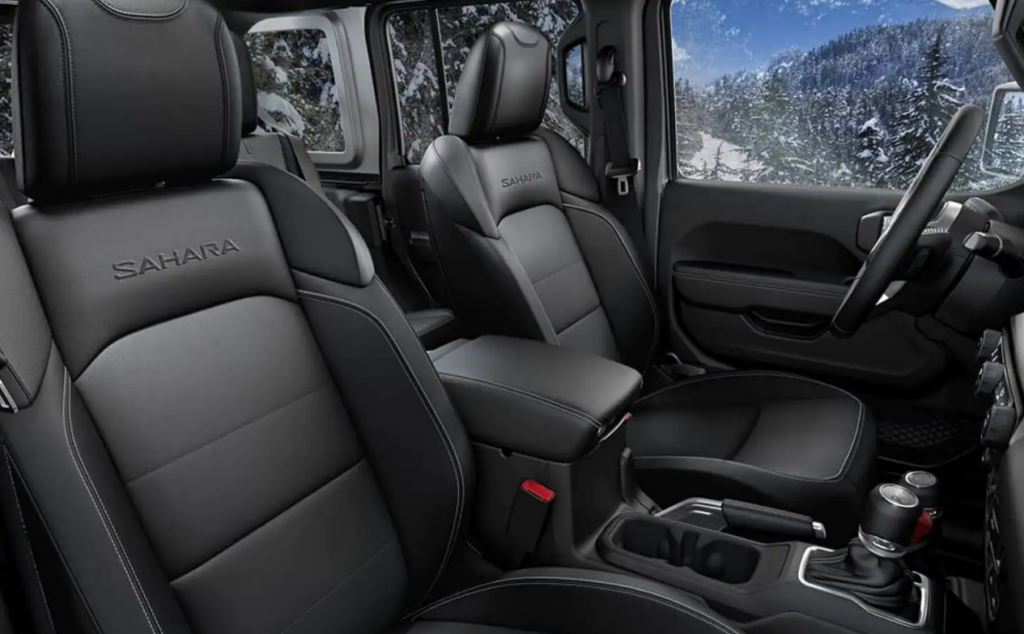 There are tons of features you will get inside the Jeep Wrangler. It comes with Uconnect 4C NAV with an 8.4-inch instinctive touchscreen.
However, the system comes with Apple CarPlay (Disclosure8) support, Android Automatic (Disclosure9) integration, the SiriusXM All Access Package (Disclosure10), Navigation, Bluetooth connectivity, and integrated Voice Command.
Exterior Features
Jeep Wranglers comes with an attractive exterior look. Jeep Wrangler's slot grills on the front, makes it look more classy and attractive. To make your journey more enjoyable, the Jeep comes with an exterior folding system.
Since, you can fold down or fold up by just playing with four bolts. It allows you to fold up or down your Jeep's front, doors, and top. These are the special features in Jeep Wranglers.
These safety & security, interior, and exterior features of Jeep Wrangler make it different from other vehicles.
Are Jeep Wranglers Reliable: How Reliable Are Jeep Wranglers Learn More
Types of Jeep Wrangler & Price Ranges
Jeep Wranglers are of different types. And, the pricing is based on the type of Jeep Wrangler you have decided to buy.
Here are different kinds of Jeep Wranglers and their price range:
The Jeep Wrangler Sport

Wrangler Sahara

Wrangler Rubicon
The Jeep Wrangler Sport
The Jeep Wrangler Sport is the least expensive Wrangler Jeep model. At present, the Jeep is named as Sport, but form the year 2007 to 2011, it was branded as the X model.
But, from the year 2011, they branded X model as Sport. The car model comes with the basic stereo system, optional AC unit, standard tires, and stamped steel wheels.
PRICE OF THE WRANGLER SPORT
2-Door – $24,000
4-Door – $27,000
Wrangler Sahara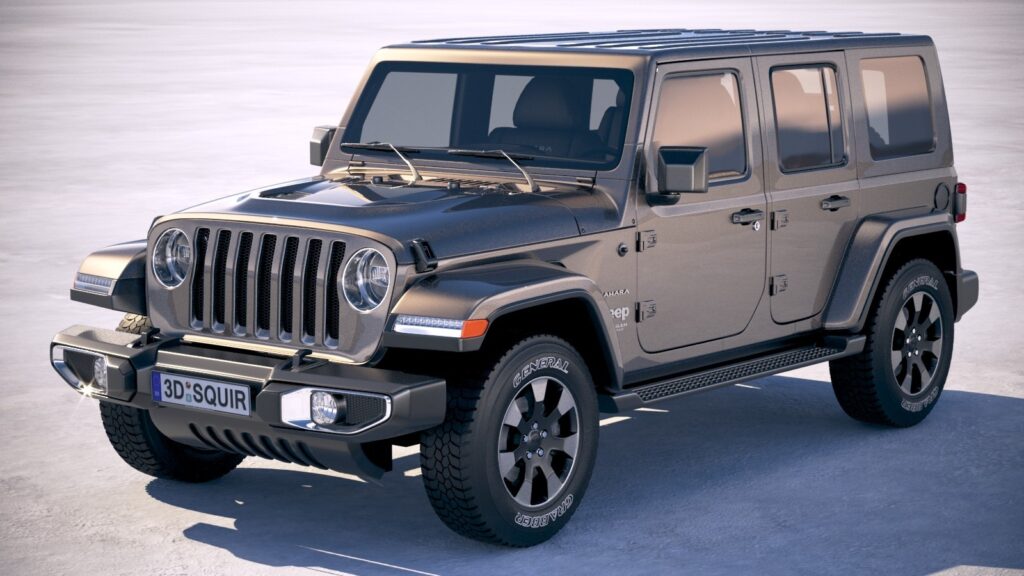 Wrangler Sahara focuses more on the comfort of the driver and passengers. It includes each and everything that includes in the Wrangler Sport S.
Apart from this, it has some features that Sport S doesn't have. Sahara comes with 18″ premium wheels, hardtop and fender flares.
PRICE OF WRANGLER SAHARA
2-Door – $28,000

4-Door – $31,000
Wrangler Rubicon
Rubicon has everything in the Sahara model plus it comes with so many off-road abilities.
In the Wrangler Rubicon's interior, there is a premium sounding system that makes your adventure or trip amazing. This is the most expensive type of Jeep Wranglers.
PRICE OF WRANGLER RUBICON
2-Door – $30,000

4-Door – $34,000
Why the Jeep Wrangler is Reliable?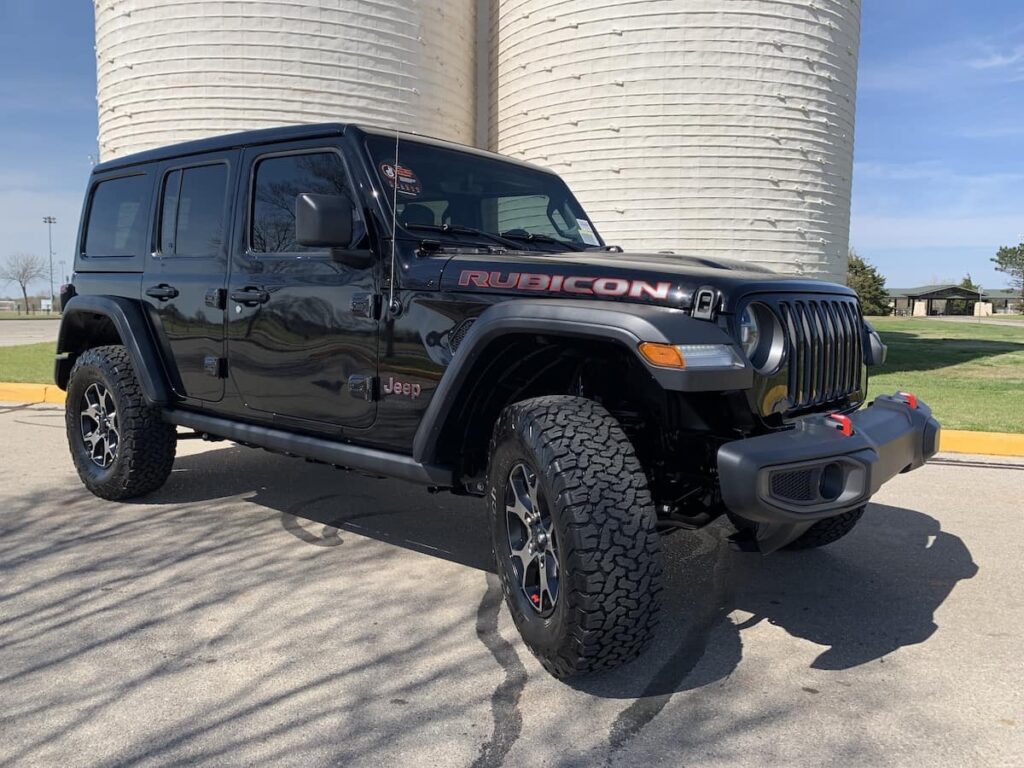 After discussing special features, types and price ranges of Jeep Wranglers, let's come to the main question, why & how reliable are Jeep Wranglers?
Read Also: Jeep CJ5 VS CJ7: Comparison
Engine Power
Jeep Wranglers comes with a 3.8-liter V6 engine with 200 horsepower and 237 feet. The high power torque of the Jeep provides you the EPA with 19 mpg on the highway.
This is the first reason why Jeep Wranglers are reliable.
Performance
If we talk about the performance of the Jeep Wrangler, it is a light and compact luxury vehicle. Its lightness and compactness make it perfect for traveling.
If you are looking for a perfect Jeep especially for trips and adventures, then Jeep Wrangler is perfect.
Ability to go Topless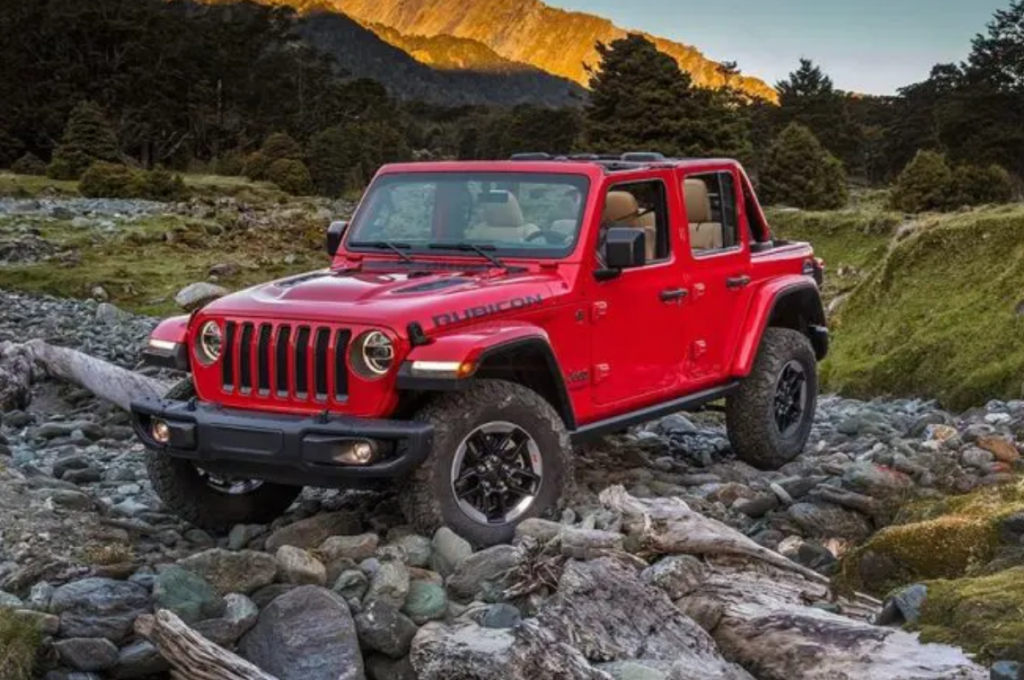 Jeep Wrangler can also work as an outdoor Jeep.
If you are looking for a convertible car, Jeep Wrangler could be the best option. Basically, Wrangler comes with a black hard shell to get the protection from different weather conditions.
In this vehicle, you can open the dome to enjoy the ride and close it to get protection from weather conditions.
Fuel Savings
We always try to find a Jeep which saves more fuel. In the Jeep Wrangler, you get an 8-speed automatic transmission and chassis which improves the fuel efficiency of the Jeep.
Its fuel efficiency makes you enjoy your journey without worrying about fuel consumption.
Reduced Noise
There are many Jeeps out there that make to much noise while driving. Such noises can be really irritating when you are going on a long trip or journey.
With the Jeep Wrangler, you find many changes as compared to other Jeeps.
Here, you will find that it has very low noise and low vibration.
Final Thoughts
Here, we can see how reliable are Jeep Wranglers. We call Wrangler a reliable Jeep because it comes with some of the best features.
It's engine power, performance, ability to go topless, fuel savings system, and reduced noise make it stand out different from other cars out there.
So, here we have seen special features, types, pricing of Wranglers and why Wranglers are reliable.