Since the year 1998, Audi has produced a sports car known as the TT in the Hungarian town of Gyor.
The Audi TT was first unveiled in the year 1995 at the Frankfurt Motor Show as a concept vehicle, and development of the car began mid-1994 with Audi's main design center in California.
The design of the Audi TT has been credited to Freeman Thomas and J Mays, both of whom work for the design studio of Volkswagen in California. The award-winning interior is the brainchild of Martin Smith.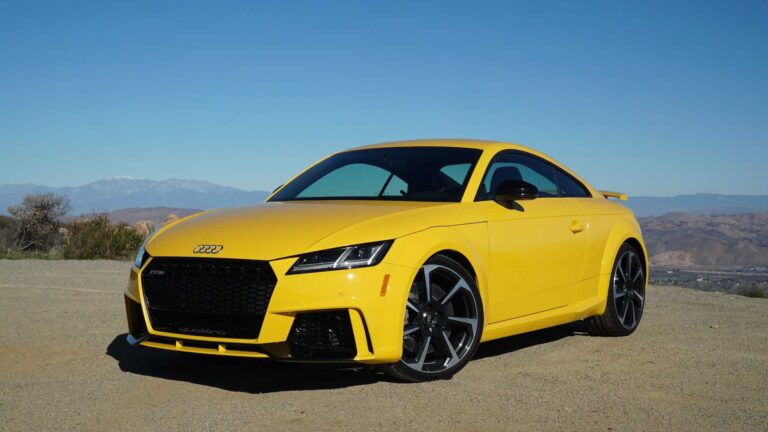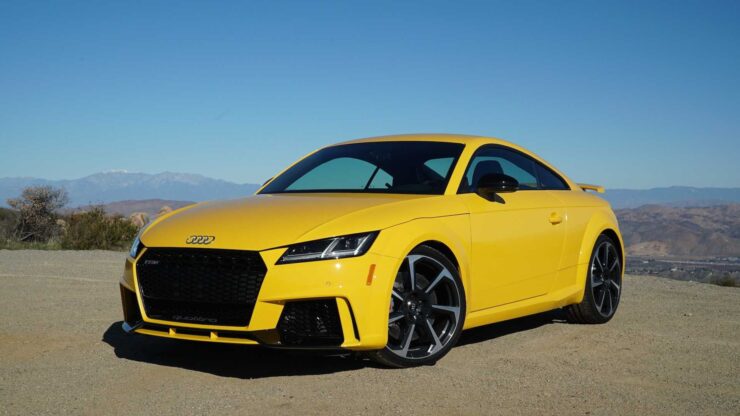 It is commonly believed that the TT of the car's title stands for Twin Turbo. This, in fact, is not true. The car is named after the NSU TT, which is a small rear Configuration car that had a formidable racing pedigree in the 1960s. That car was based in turn on the NSU Prinz. It should be noted that the Audi TT does not share many of the same design principles as these cars.
The styling of the Audi TT was widely regarded as a watershed moment in the design of automobiles. Upon its introduction as a concept car in the mid-90s and its production three years later, the Audi TT was acclaimed as a revolutionary, innovative, bold automobile. It still is, to this day.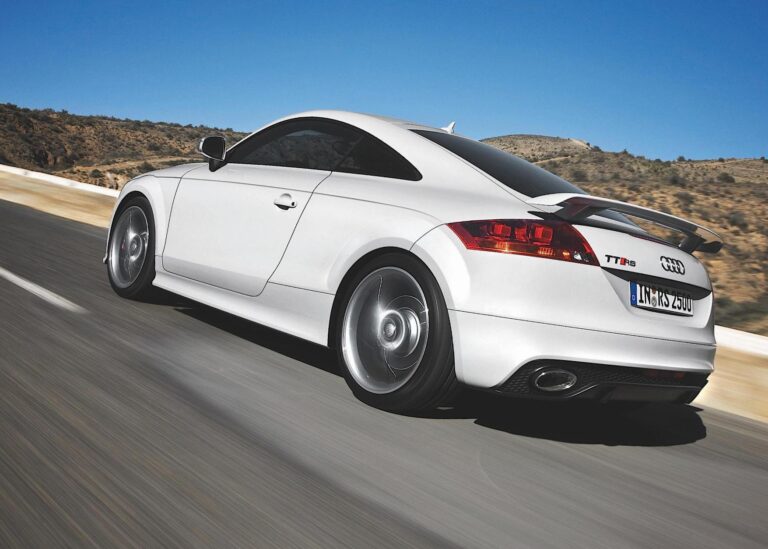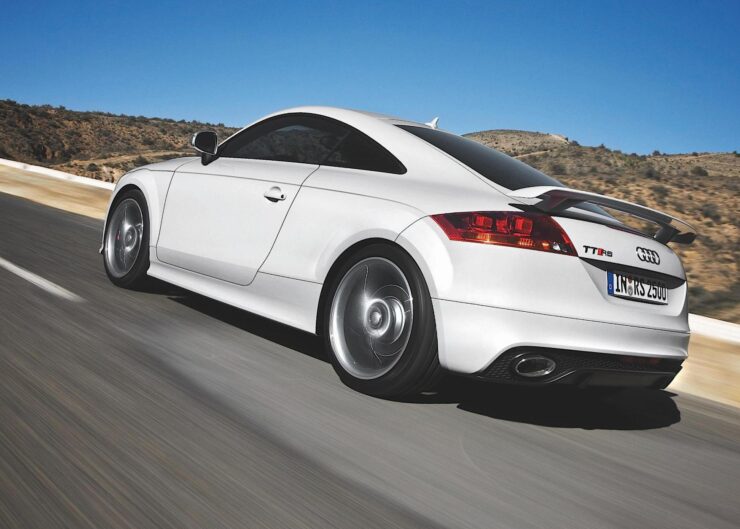 Audi TT Car Specifications
| | |
| --- | --- |
| Brand | Audi |
| Model | Audi TT 2dr coupe |
| Edition | 2.0 TFSI 200 |
| Price (£) | 25,210 |
| NCAP Rating | No Rating |
| Alarm | standard |
| Driver Airbag | standard |
| Immobilizer | standard |
| Traction Control | standard |
| Remote Locking | standard |
| Cruise Control | 215 |
| Body Type | Coupe |
| Fuel Type | Unleaded |
| Max Power BHP/RPM | 197/5100 |
| Max Tourque lb ft/RPM | 207/1800 |
| 0 – 60 (mph) | 6.6 |
| Max Speed | 149 |
| Combined Mpg | 36.7 |
| Urban Mpg | 26.4 |
| Extra Urban Mpg | 47.1 |
| Insurance Group | 17 |
Video of Audi TT