Upon its launch, the Ford GT was known as a concept vehicle by the Ford Motor Company. It was released to celebrate the 100th anniversary of Ford.
It was part of Ford's effort to showcase and revive its heritage names. The head of Ford's Living Legends studio, Camilo Pardo, is the main designer of the Ford GT. He worked under the guidance of J Mays. Inspiration for the Ford GT was drawn from the GT40 race vehicles of the 1960s. The Ford GT is occasionally mistaken for its 1960s counterpart.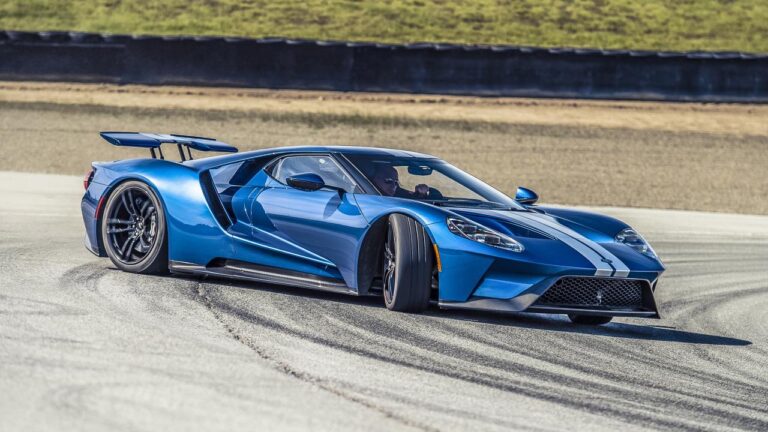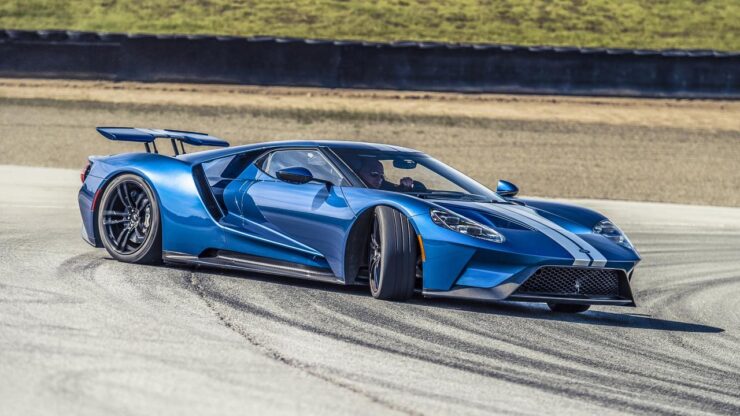 The Ford GT was the subject of much praise when it first made the rounds of the auto show circuit in the year 2002. This motivated Ford to begin producing the vehicle for the market in limited quantities.
The first production model of the Ford GT was released in the year 2003. It was a two-seated high-performance vehicle with a strong resemblance stylistically to its racing ancestor. The vehicle's power plant is a mid-mounted supercharged 5.4 L V8 Configuration that produces 550 hp and 500 ft/lb of torque. The Ford GT is capable of reaching a speed of up to 205 miles per hour.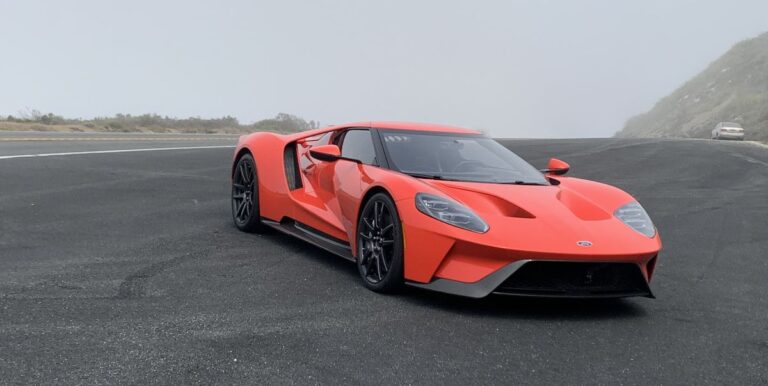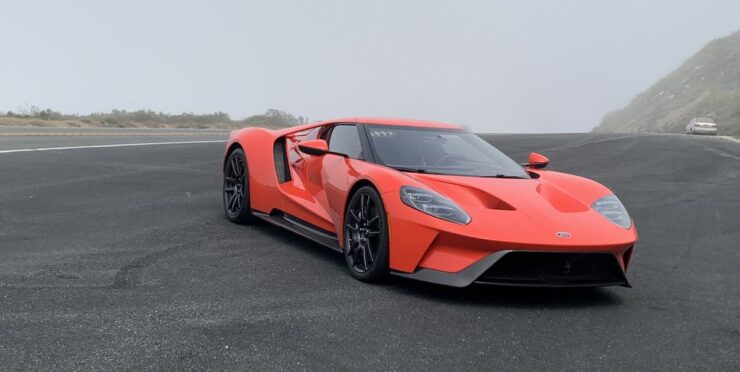 Ford GT Car Specifications
| | |
| --- | --- |
| Transmission: | Manual |
| Configuration: | DOHC Modular V8 |
| Configuration Size: | 5409 cc |
| Power (hp): | 550 hp |
| Power (kW): | 410 kW |
| Torque (ft/lb): | 500 ft-Ib |
| Torque (NM): | 678 Nm |
| | |
| --- | --- |
| Maximum Speed: | 212 mph (339 km/h) |
| 0-60 acceleration | 3.6 sec |
| | |
| --- | --- |
| Urban fuel consumption: | N/A |
| Extra Urban fuel consumption: | N/A |
| Combined fuel consumption: | N/A |
| Miles Per Litre: | Variable Miles |
| Fuel Cost Per Mile | N.A |
| Cost Of Full Tank: | N.A |
Video of Ford GT