The Ford Motor Company manufactured a minivan known as the Ford Freestar between the years of 2004 and 2006. It served as a replacement vehicle for the Ford Windstar. The change of the vehicle's name was part of Ford's strategy to re-name all their vehicles with names beginning with the letter F.
The Ford Freestar and its sister vehicle, the Mercury Monterey, were both built in the Canadian town of Oakville, Ontario.
The Ford Freestar is capable of fitting up to seven passengers. The Ford Freestar features a four-speed electronically controlled automatic transmission. This is meant to be part of the van's standard equipment.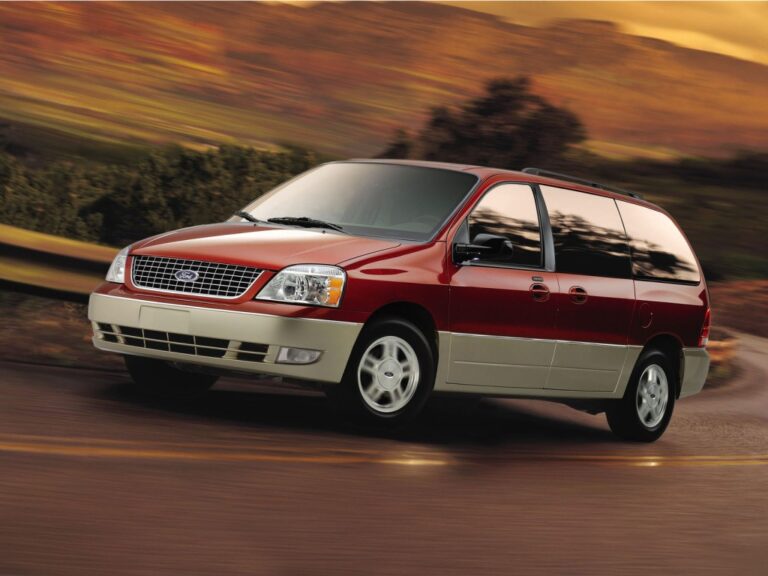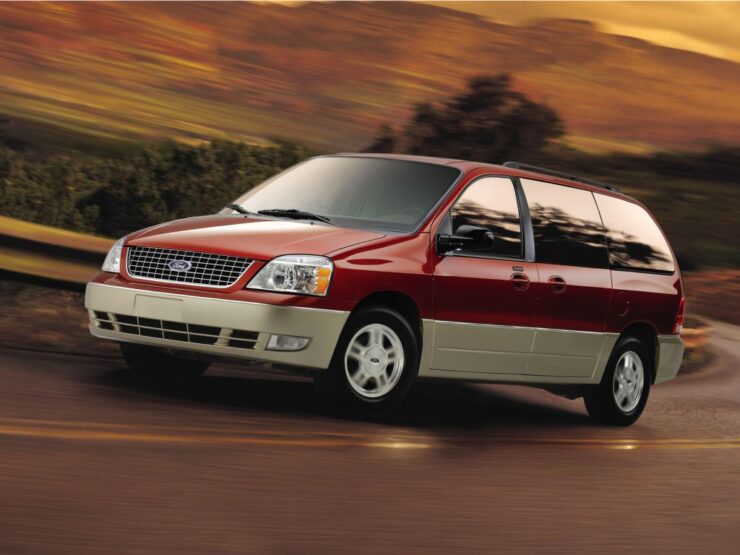 The Ford Freestar is offered in five trim levels – Base, SE, Sport, SEL, and Limited. In the United States of America, there are two gas powered V6 Configurations available on the vehicle. The smaller 3.9 L Configuration develops a power of up to 193 hp at 4500 rpm and 240 ft / lbf of torque at 3750 rpm.
The larger, 4.2 L Configuration offers power of up to 201 hp at 4250 rpm and 263 ft / lbf of torque at 3650 rpm. In the United States of America, the smaller Configuration comes on the base model. In Canada, however, the larger Configuration is used as the standard.
Ford Freestar Car Specifications
| | |
| --- | --- |
| Model: | Ford Freestar |
| Year: | 2006 |
| Category: | Cargo vans |
| | |
| --- | --- |
| Configuration size: | 3898 ccm (237.86 cubic inches) |
| Fuel type: | Gasoline |
| Fuel city driving: | 13.1 litres/100 km (18.00 miles per gallon) |
| Fuel mixed driving: | 11.8 litres/100 km (20.00 miles per gallon) |
| Fuel highway driving: | 9.8 litres/100 km (24.00 miles per gallon) |
| Seats: | 7 |
| Drive: | Front wheels |
| Transmission: | Automatic, 4-speed |
| Airbags: | 4 |
| | |
| --- | --- |
| Configuration location: | Front |
| Displacement: | 3898 ccm (237.86 cubic inches) |
| Configuration type: | V6 |
| Max power: | 196.00 PS (144 kW or 193 HP) at 4500 Rev. per min. |
| Max torque: | 325.44 Nm (33.2 kgf-m or 240.0 ft.lbs) at 3500 Rev. per min. |
| Compression: | 9.3:1 |
| Bore x stroke: | 96.5 x 87.9 mm (3.8 x 3.5 inches) |
| Fuel system: | Injection |
| Valves per cylinder: | 2 |
| Fuel control: | Pushrod/overhead valve (OHV) |
| Lubrication system: | Wet sump |
| Gearbox: | Automatic, 4-speed |
Video of Ford Freestar