It was in the 1950s when the Ford Motor Company first produced the rear-wheel drive vehicle known as the Ford Crown Victoria.
The name of the vehicle was later employed when the full-size LTD line was shrunk as a means of competing with the downsized Chevrolet Caprice vehicle. Chrysler and AMC dropped out of the full-size car market, leaving the Ford Crown Victoria to be the main vehicle in its class after the Chevrolet Caprice was discontinued by General Motors.
Nowadays, however, the rear-drive Chrysler LX platform and the Chevrolet Impala are significant new challenges to this particular segment of the market. The Ford Crown Victoria is a mid-priced full-size sedan in the Ford vehicle lineup.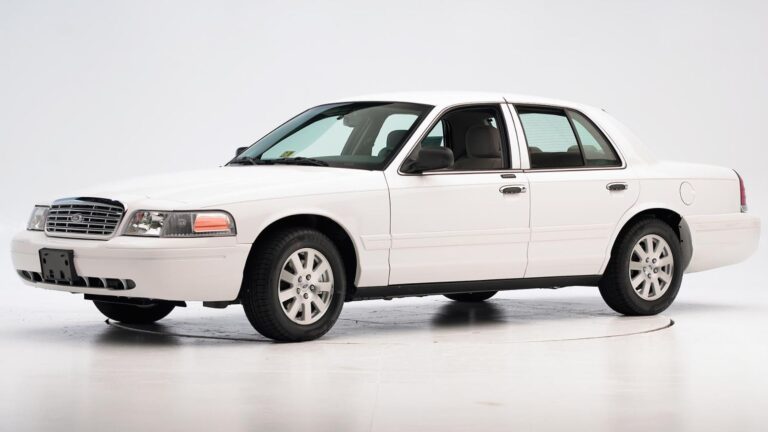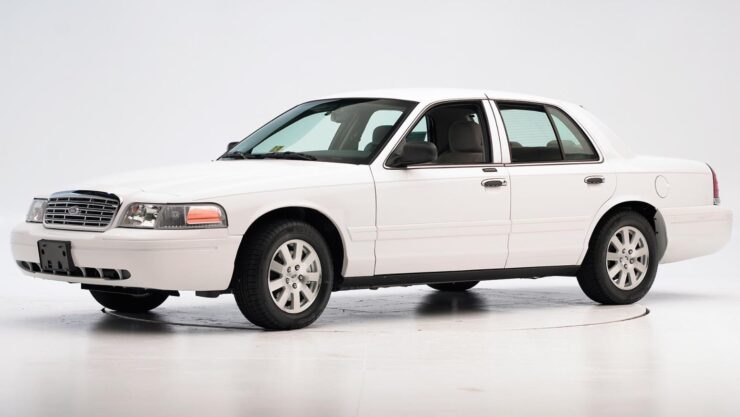 In January 2007, Ford sold a record 5,424 Crown Victorias. This by far exceeded sales of the newer vehicle the Ford Five Hundred, which is a more technologically advanced vehicle with similar passenger space.
While the front-wheel-drive platforms have proven to be more popular among customers, they still have not challenged the dominance of the Ford Crown Victoria as a police car, taxi cab, and fleet vehicle. Ford even sells a longer wheelbase version of the car for taxi use.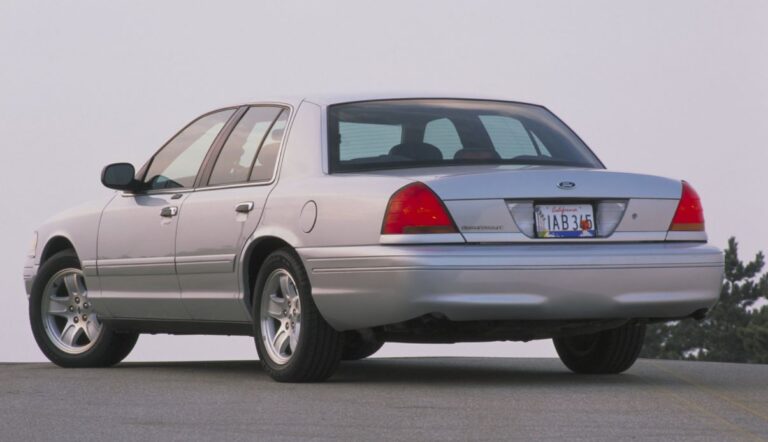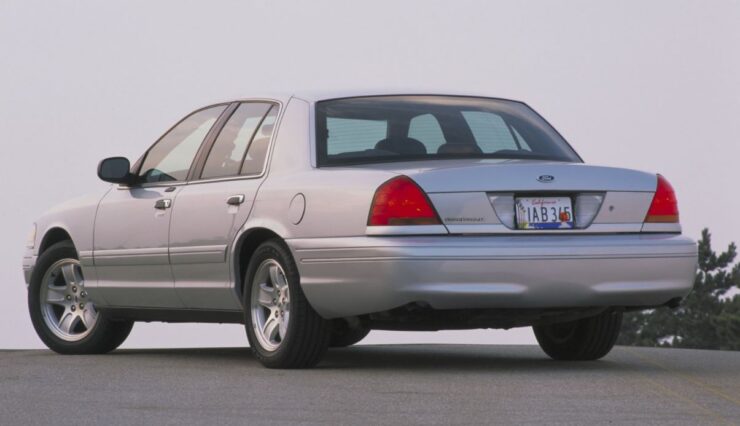 Ford Crown Victoria Car Specifications
| | |
| --- | --- |
| Model: | Ford Crown Victoria |
| Year: | 2006 |
| Category: | Large/luxury cars |
| | |
| --- | --- |
| Configuration size: | 4601 ccm (280.75 cubic inches) |
| Fuel type: | Gasoline |
| Fuel city driving: | 13.8 litres/100 km (17.00 miles per gallon) |
| Fuel mixed driving: | 11.8 litres/100 km (20.00 miles per gallon) |
| Seats: | 5 |
| Drive: | Rear wheels |
| Transmission: | Automatic, 4-speed |
| Airbags: | 4 |
| | |
| --- | --- |
| Configuration location: | Front |
| Displacement: | 4601 ccm (280.75 cubic inches) |
| Configuration type: | V8 |
| Max power: | 227.7 PS (167 kW or 225 HP) at 4800 Rev. per min. |
| Max torque: | 368.83 Nm (37.6 kgf-m or 272.0 ft.lbs) at 4000 Rev. per min. |
| Compression: | 9.4:1 |
| Bore x stroke: | 90.2 x 89.9 mm (3.6 x 3.5 inches) |
| Fuel system: | Injection |
| Valves per cylinder: | 2 |
| Fuel control: | Single overhead cam (SOHC) |
| Lubrication system: | Wet sump |
| Gearbox: | Automatic, 4-speed |
Video of Ford Crown Victoria