In the year 2003, Ford decided to branch out and diversify the Ka name. At that point, the Sport Ka was introduced.
It featured a wider track that had stiffer suspension, new sixteen inch alloy wheels, and a sportier body kit. Alongside the Street Ka, the Ford Sport Ka came with a wider bumper on the front and rear along with integral fog lamps. The Ford Street Ka was launched around the same time with a campaign that featured popular singer Kylie Minogue.
In the year 2005, all of the Ford Ka models – including the Ford Street Ka and the Ford Sport Ka – received interior face lifts. This brought the cabin on the vehicles up to date, while still retaining the look and feel of the original vehicles.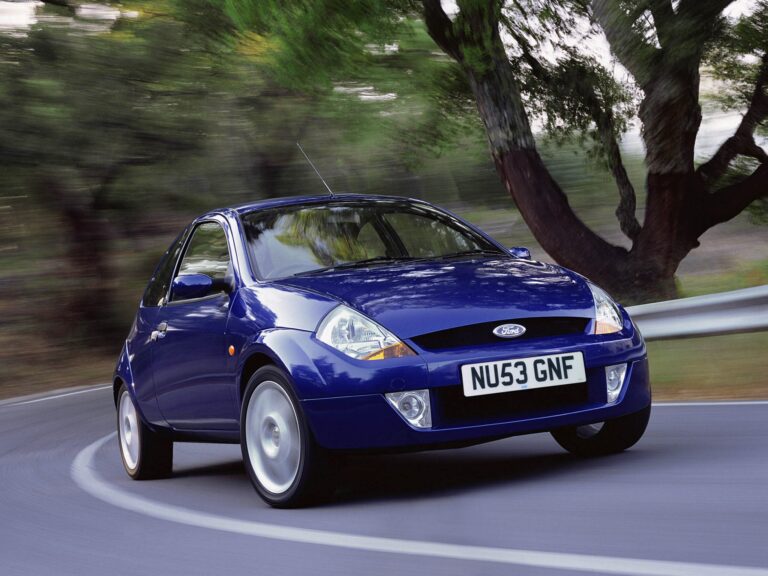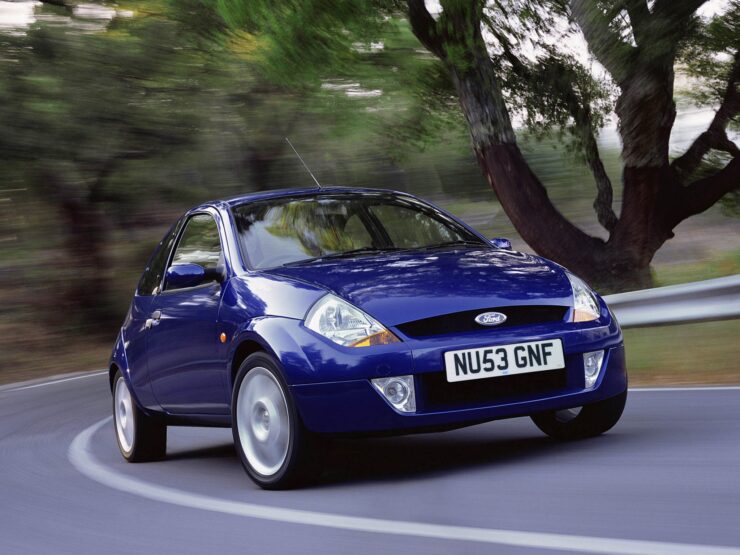 At that point, the Street Ka and Sport Ka models each received new eight valve Duratec petrol Configurations that had 95 horsepower. Sales of the Ford Street Ka ceased in the year 2006.
The Ford Sport Ka became known for its infamous advertising campaign, wherein it was presented as the "Evil Twin" of the Ford Ka.
Ford Sport Ka Car Specifications
| | |
| --- | --- |
| Fuel Delivery | Injection |
| BHP | 94.0 |
| Torque (lbs feet) | 99.6 |
| RPM to which the Torque refers | 4250 |
| Maximum Speed | 107 |
| Acceleration (0-60) | 12.1 |
| | |
| --- | --- |
| Insurance Group | 7 |
| Fuel Economy: Urban | 26.6 |
| Fuel Economy: Extra Urban | 44.1 |
| Fuel Economy: Combined | 35.8 |
| Emissions Data (co2 gm/km) | 189 |
| Service Intervals | 12 mths/12500 miles |
| | |
| --- | --- |
| No of doors | 2 |
| Body Style | Convertible/Chassis Cab |
| Transmission | Manual |
| Fuel type | Petrol |
| Front Brakes | VENT DISC |
| Rear Brakes | DRUM |
| Tyre type | 165/65R13 T |
| Production Start Date | 20/04/05 |
| Production End Date | 31/08/05 |
| | |
| --- | --- |
| Length (mm) | 3650 |
| Width (mm) | 1852 |
| Height (mm) | 1332 |
| Unladen weight | 1136 |
| Boot Capacity (liters) | 215 |
Video of Ford Sport Ka