If you are an off-road lover and feel comfortable to drive off-road vehicles like Jeeps, you must be wondering why are jeeps so expensive?
Let us find out its answer in this article and will also look into many other interesting and informative points.
By tradition, the brand more related to SUVs is none other than Jeep. It is the oldest manufacturer of this type of car.
Dating back to World War II, the Jeep has been sold in a series of special editions and equipment levels in recent years.
When offered, the designation of the Wrangler X refers to the base model, while the Rubicon is a Wrangler that is factory equipped more advanced for off-road driving.
Jeeps are expensive because Jeep knows that the people will surely pay for them.
There is no other vehicle on the market that you can remove the windshield, doors, and top from the factory and drive it daily. The other side of its equation is a Jeep has more standard mechanical equipment than most of the cars.
Short History & Specialty Of Jeep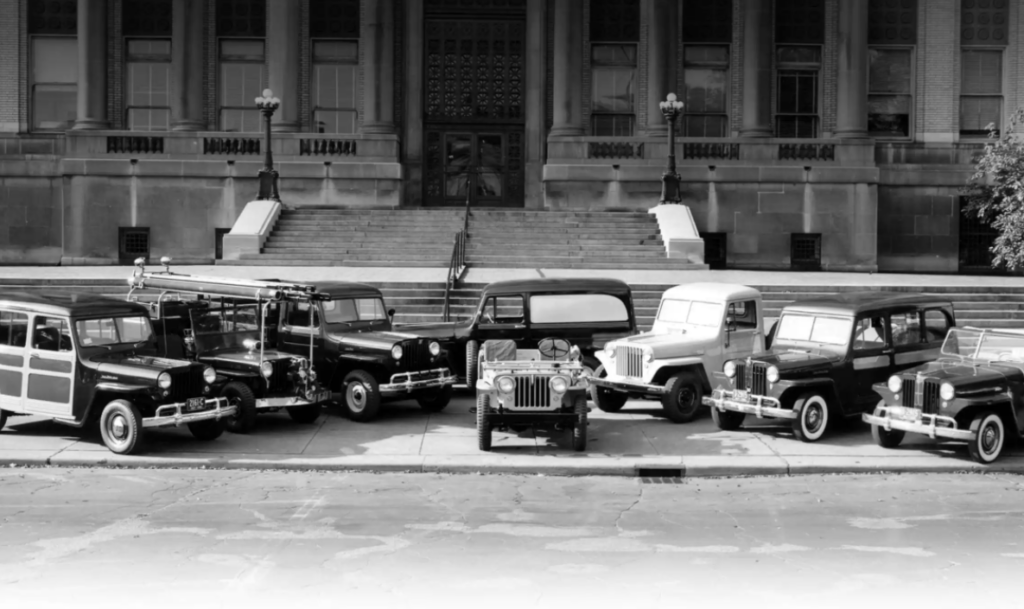 Jeep is an American car brand headquartered in Ohio, United States. With a midway approach between premium and generalist, in its range, you can find all kinds of models.
The history of Jeep starts in 1941 when Ford and Willys-Overland start a joint project for the construction of military vehicles for the US military.
Which in 1940 had asked US manufacturers to submit proposals for off-road vehicles that were reliable and hard for use in battles and maneuvers.
In the year 1940s, the USA military had determined to invent a "light reconnaissance vehicle" that can easily replace high-quality cars like modified Ford vehicles and motorcycles.
Jeep : Documentary on the History of Jeep
For this, American Bantam, Ford Motor, and Willys-Overland – these three companies were responded to produce prototype vehicles.
All these three companies were given a contract to make 70 vehicles each. Eventually, Willys was selected as the primary manufacturer.
The first Jeep Wrangler X was offered in 2002 as an equipment level of the "TJ" Wrangler, which had been in production since 1997.
The Wrangler SE was sold with a 4-cylinder engine and very few optional features, but the Wrangler X was intended to be the base model of all other Wranglers with a 6-cylinder in-line engine.
The first Wrangler X came with a five-speed manual transmission and later changed to a 6-speed one with an automatic transmission offered as an option.
According to a simple design, the Jeep Wrangler and its lack of refinement, the Wrangler X arrived without common features, such as automatic electric windows or safe doors, standard air conditioning, and a fuel filling door.
Despite being the base model, the Wrangler X was available with a series of optional improvements that included a premium sound system and alloy wheels.
Amid this euphoric panorama, Jeep celebrates its 75th anniversary in 2016 with the launch of a special anniversary series across its range (formed by the Jeep Renegade, Jeep Wrangler, Jeep Cherokee, and Jeep Grand Cherokee).
If you are planning to gift Jeep to yourself and wondering why are Jeep Wranglers so expensive?
Let us find out its specialties:
Long lifespan
Holds its value
The best for off-roading
Great in all terrain and all seasons
Good engine
Timeless design
Easy for driving
American made
Why are Jeeps So Expensive?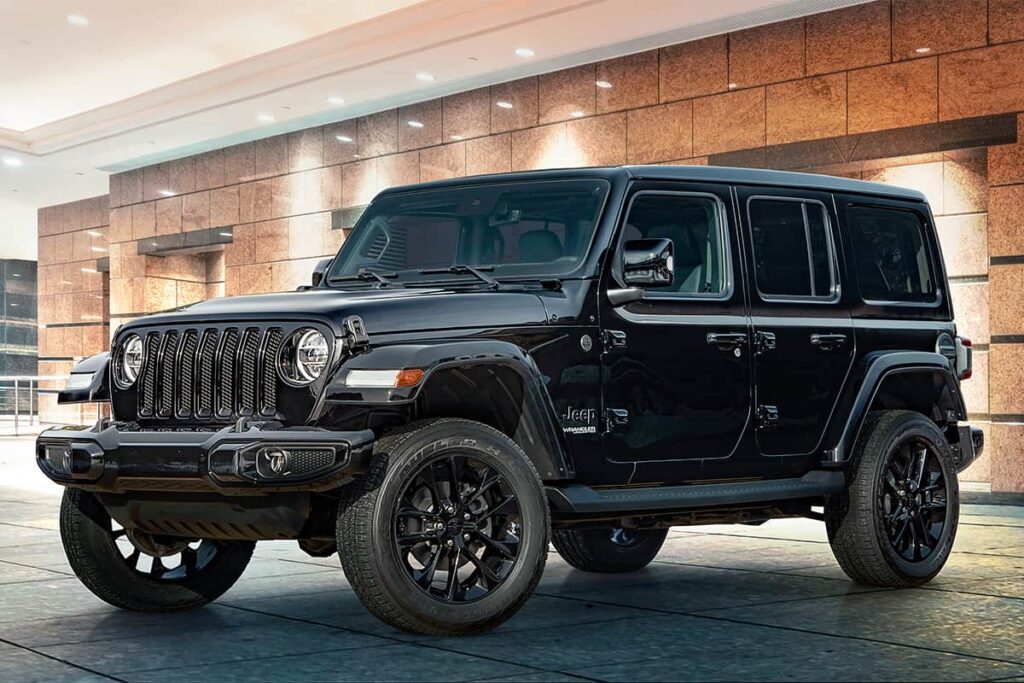 If you are off-road rider and love that, you must have recently looked into purchasing the best model of Jeep, you might have noticed its price which is so expensive.
Let us figure out why are Jeeps so expensive actually?
Jeep is one of the few vehicles that can be driven without doors since it was designed to be removed if necessary.
In addition, it is also one of the most customizable vehicles, not only with parts specially manufactured for it but also with the SEARS store as a supplier of its original spare parts and accessories.
Jeep is for an all-terrain, multipurpose, lightweight, versatile, economical and durable military vehicle.
It does not matter what you will do with it and on what types of terrain you will take her, it never goes out of alignment, it never breaks, and Jeep is always comfortable.
With its all types of terrain capabilities, it is one of the most favorite cars around the world. Jeep offers unlimited altitude with either 2 or 4 door option.
Why are Jeep Wranglers So Expensive?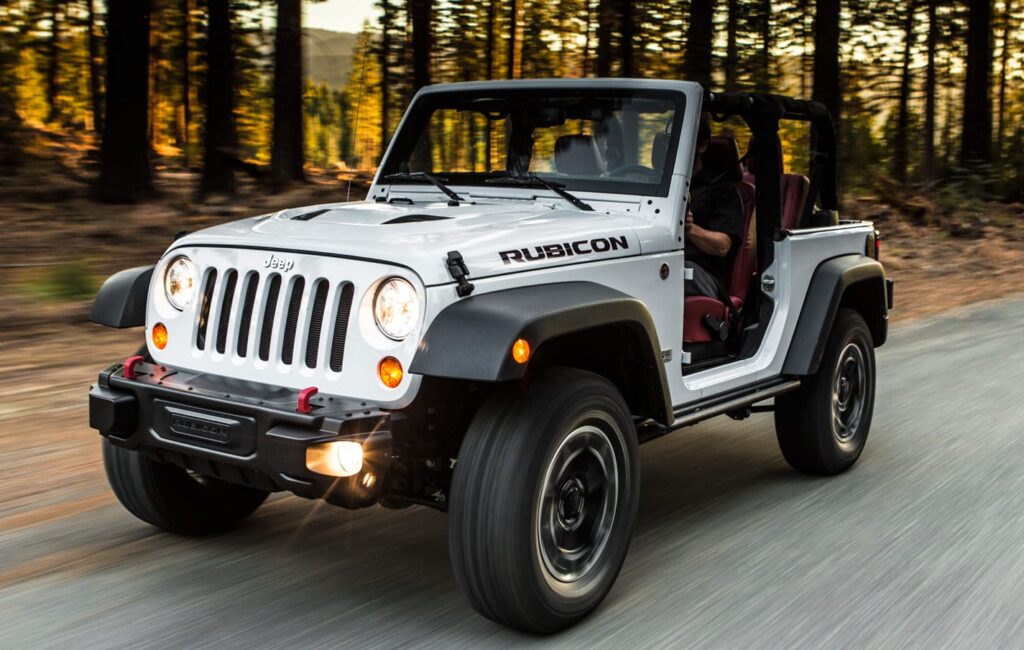 If you want to know why are Jeep Wranglers so expensive?
Let us find out in the following section. The Jeep Wrangler is the best all-terrain in the world.
However, the Jeep Wranglers are expensive because their materials are first class, their chassis is very rigid and they guarantee their performance.
Jeep Wrangler is undeniably the most emblematic SUV in the United States.
JW is also one of the most capable, most affordable and funniest. JW is designed to handle without doors or outdoor roof.
Even a basic Wrangler can be a battle rover.
In addition, it is a "blank canvas" for those who enjoy making modifications, although Jeep already offers many variants of the Wrangler, already from the factory.
The Rubicon benefits from high-strength shafts, non-slip plates that protect vital mechanical components and a system that allows the driver to disconnect the front stabilizer bar.
One of the main reasons why are jeeps so expensive is that it does not have any direct competition and its demand is always high.
Engineers of Jeep Wranglers are consistently designed new parts and code updated software that makes this vehicle much better than its earlier model.
There are several works goes into it. There are hundreds and thousands of new little things are updated every year.
Jeep Wrangler Equipment
The Jeep Wrangler has its range of equipment and finishes articulated around three versions:
Sport,
Sahara, and
Rubicon.
Despite being a veteran model, it is surprising how well equipped it can go, as it has elements such as a rollover mitigation system, radio with a color screen and USB sockets, 30 GB hard disk or leather upholstery.
Rubicon Vs Sahara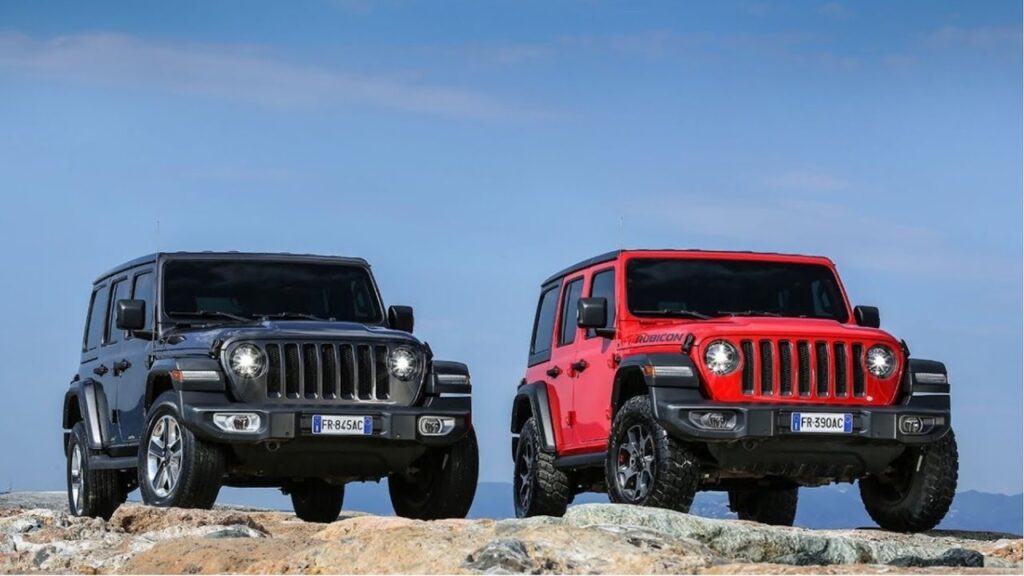 Jeep redesigned the entire Wrangler line in 2007.
The new model, called "JK", was available in the two-door Wrangler and in four-door versions of the Wrangler Unlimited.
Within each body style, there were three levels of equipment: X, Sahara, and Rubicon.
All JK Wranglers come with a 3.8-liter V6 engine and a standard six-speed manual transmission.
The Rubicon was intended to be an off-road vehicle and includes features such as front and rear heavy-duty axles, side rock protections, fog lights, front and rear tow hooks, a disconnecting front, and a suspension for off-road.
Additional refinements offered in Rubicon but not Wrangler X include a leather-wrapped steering wheel, cruise control, 17-inch alloy wheels, special upholstery and an interior that resists stains and odors.
Let us find out similarities and differences between Rubicon and Sahara
Similarities
Rear Axles: Both of these models have Dana heavy-duty 44 rear axles.
Top: In both models, you can find a black oft Sunrider top.
Transmission: A 6-speed manual transmissions available in both models Rubicon and Sahara.
However, a 5-speed automatic transmission is only available at an additional cost.
Engine: Both of the JK Wrangler models Rubicon and Sahara has a 3.6 liter Pentastar V6 engine.
Audio System: Rubicon and Sahara have the same audio system with 8 speakers, SiriusXM capabilities, mounted audio control on the steering wheel and an audio input jack for a mobile device.
Differences
4-Wheel drive systems: Rubicon has the Rock-Trac systems while the Sahara has the Command-Track systems.
Axle Ratios: Sahara comes with a 3.21 axle ratio while Rubicon is designed with a 4.10 axle ratio.
Front Axles: Since both models have the same rear axles, the Sahara is designed with standard Dana 30 solid front and the Rubicon has a Dana 44 axle.
Electronic Front Sway Bar Disconnect: The Rubicon offers the electronic front sway bar disconnect that comes in a handy on a trail.
Sahara does not have this system.
Differentials: As Rubicon is exclusively designed for off-road, it has Tru-Lok differentials for the rear and front.
While on the other hand, Sahara has conventional differentials.
Jeep Maintenance Tips
Maintenance of Jeep is very important so here we present you the best tips:
About the battery:
If you are not going to use your vehicle for a prolonged period, remove the battery and store it in a closed and dry place.
If the battery freezes, do not try to recharge it. Check that its components are intact and that there are no cracks for which internal liquid leaks could be verified.
Your Authorized Dealer or Workshop can provide all the assistance you need to replace and dispose of the battery while protecting the environment.
There are small tricks to extend the battery life: make sure the doors and the hood are firmly closed and that you have turned off the lights when you are stationing.
Also, remember not to leave the radio or emergency lights on for a long time with the engine off.
What you should know about tires?
Check tire pressure, including replacement pressure, periodically.
We recommend that you check them more or less every two weeks and always before long trips.
The grip on the road depends on the tire inflation pressure: if it is not enough, they can become excessively hot and damaged.
More information about body maintenance:
If the body has scratches or stretch marks, be sure to retouch them to prevent corrosion.
If you drive frequently on roads where salt has spread against the ice or in heavily polluted areas, wash your vehicle frequently.
Keep your vehicle in shape: check that there is no water under the mats, clean the dust from the cloth with a damp brush or a vacuum cleaner. And finally, clean the seats with a sponge dampened with water and a neutral detergent.
More on Front and Rear windshield:
Keep the rubber of the brushes clean and replace them at least once a year.
When temperatures drop, make sure the ice does not clog the rubber parts on the glass. In case of snowfall, do not remove snow that accumulates on the windows using the windshield wipers when the surfaces have dried.
Check that the tank always has liquid and that the holes are not blocked.
Conclusion
In addition to Wrangler X and Rubicon, Jeep Wrangler has offered other editions that generally fall between the two.
The current level of the Sahara includes premium fabric seats, Sirius satellite radio, a full-length interior floor console and tow hooks, all of which are available on the Rubicon model, but not the Wrangler X.
From 1997 to 2006, the Wrangler Sport was the mid-level offer.
It could be ordered with more off-road accessories than the Rubicon, although not in key options such as heavy duty shafts.
Also, high equipment for the Wrangler X could be similar to a Wrangler Sport, with some key differences such as the wheel and tire size.
Several special editions of the Rubicon have been offered, including tie-ins for the films "Tomb Raider" and "Sahara".
In both cases, the special edition Rubicon is produced in limited quantities and feature Rubicon off-road equipment options with additional appearance updates.
Whether you are buying Jeep Wrangler for off-roading or to be a part of the Jeep family, it is quite difficult to choose between Rubicon Vs. Wrangler Sahara.
Both of these models are offering different perks. It does not matter what model you will buy, you definitely cannot go wrong either way – After all, it is a Jeep Wrangler.